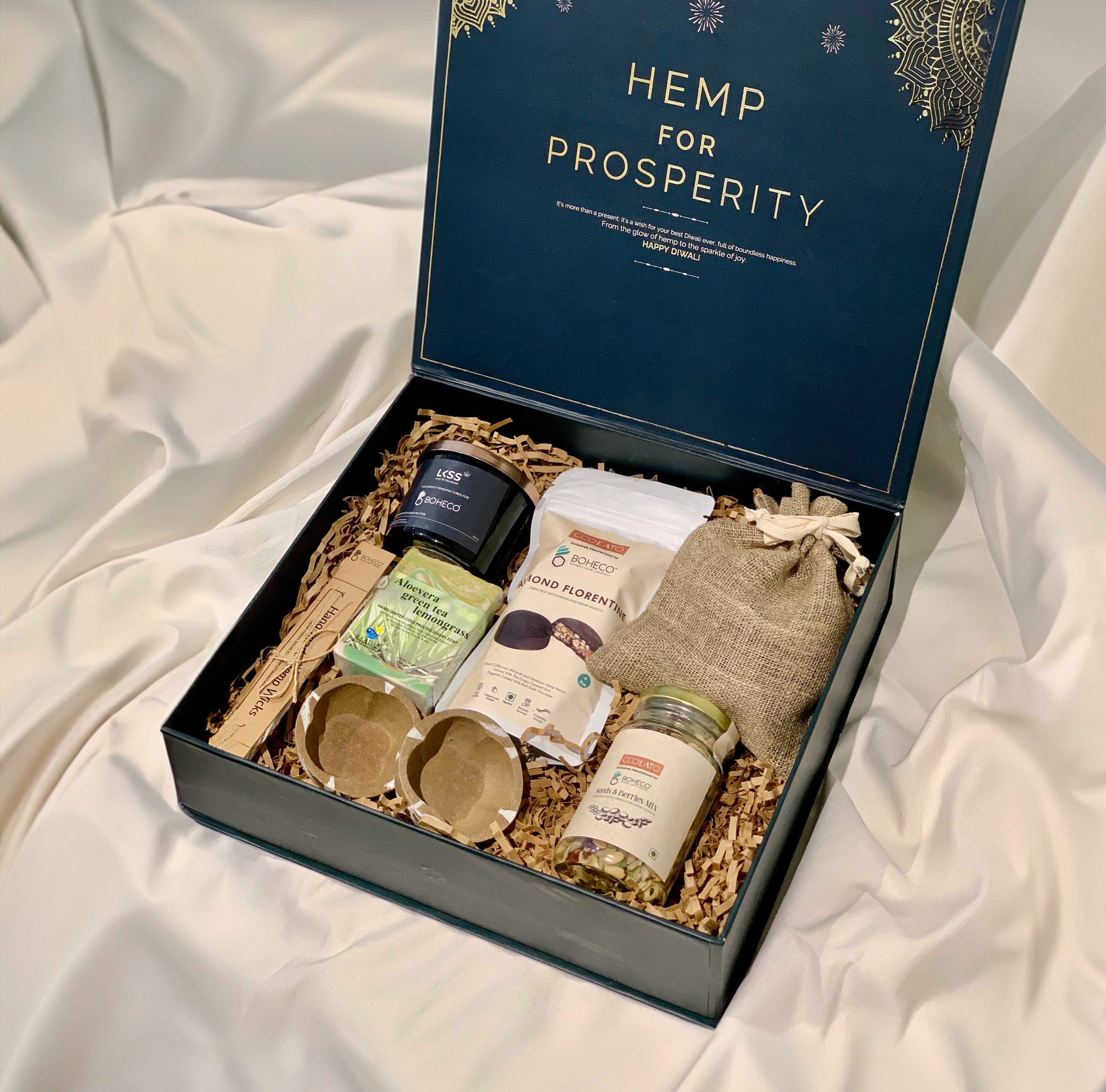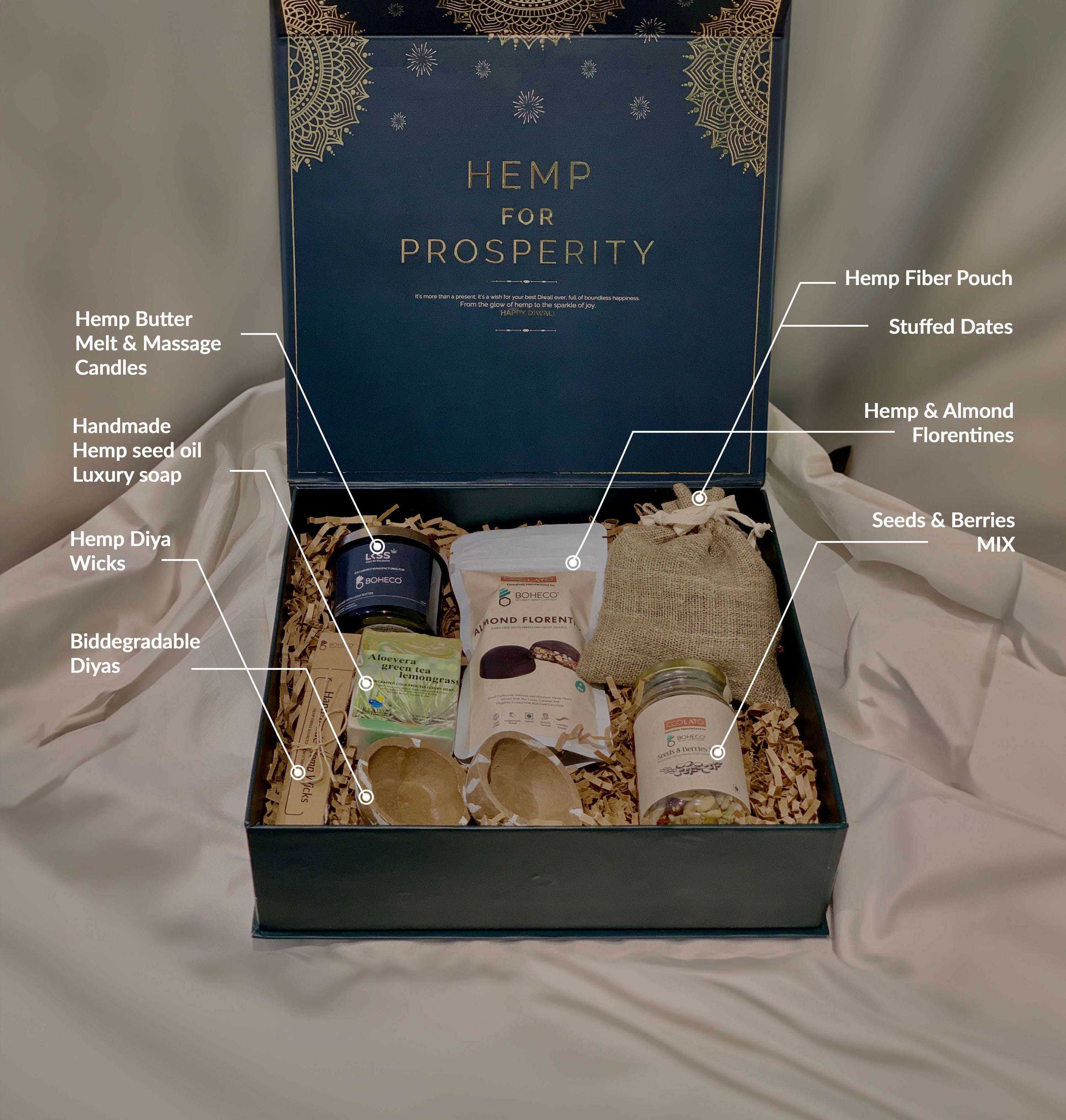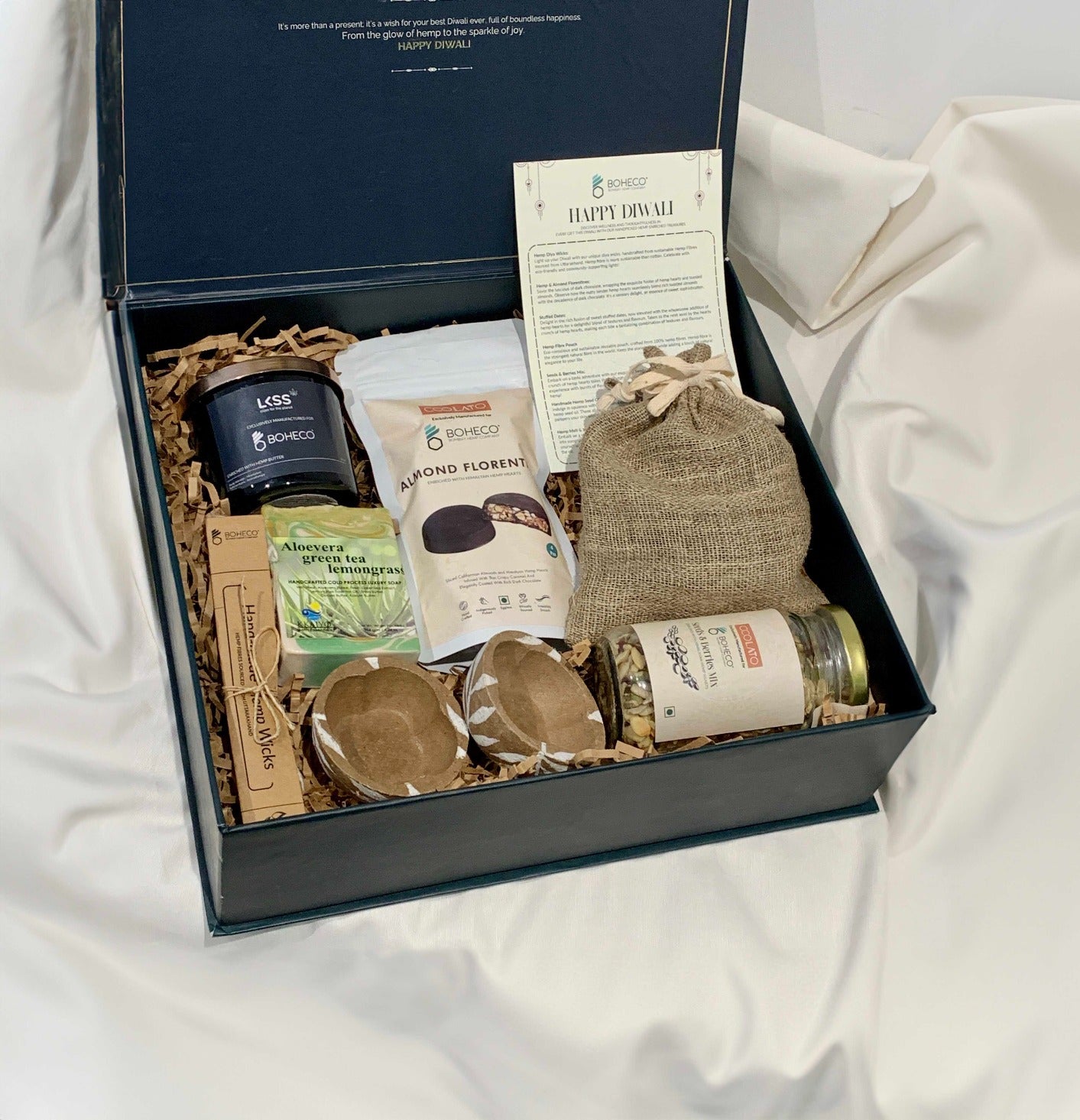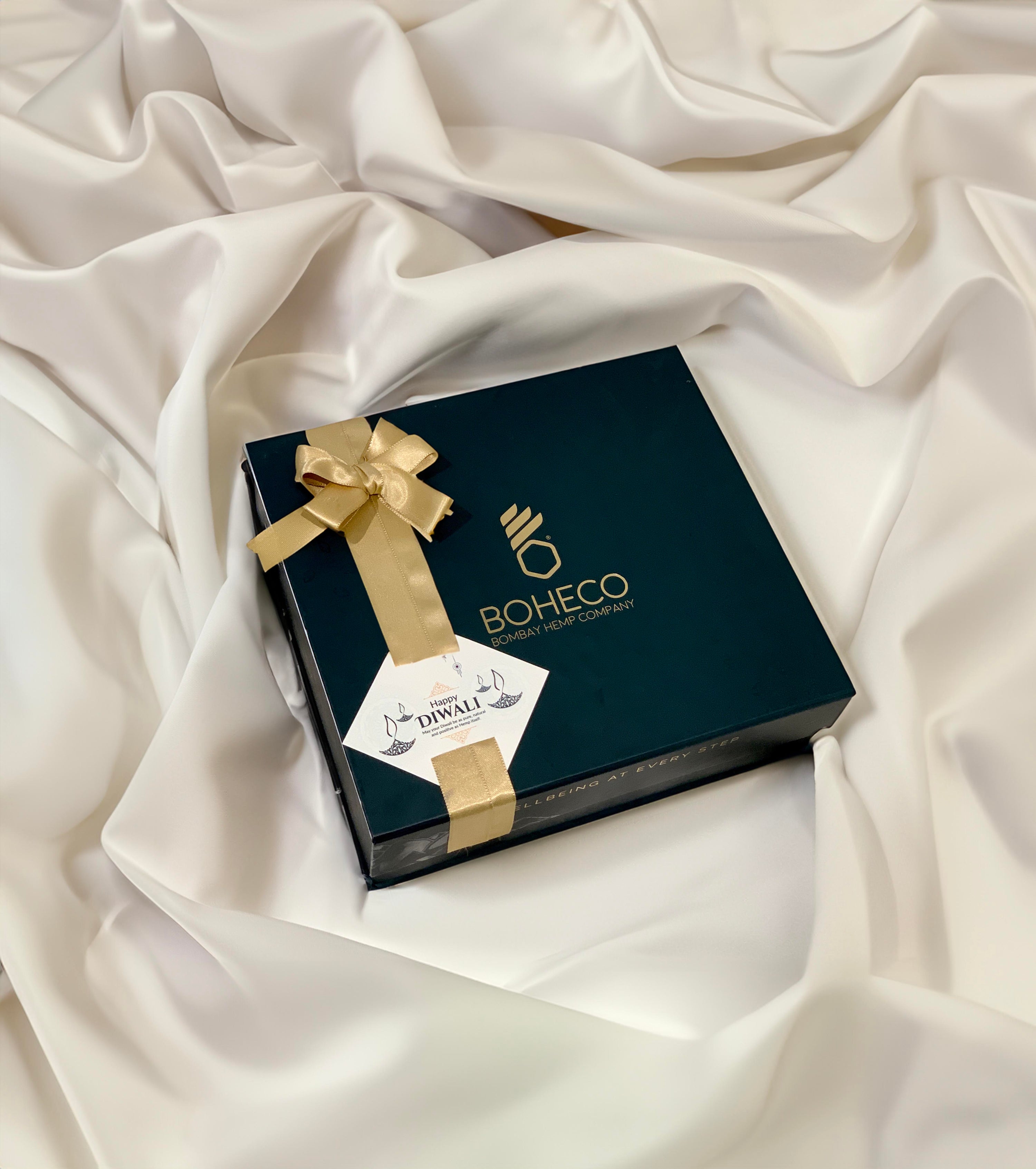 Diwali Hemp Gift Hamper
Limited!
+ Free BOHECO Product 🎁
1 Box
₹3,999
Inclusive of all Taxes (GST)
Subscription • Save
Description
Delivery Policy
Hemp & Almond Chocolate Florentines:
Savour the luscious of dark chocolate, wrapping the exquisite fusion of hemp hearts and toasted almonds. Observe how the nutty tender hemp hearts seamlessly blend rich toasted almonds with the decadence of dark chocolate. It's a sensory delight, an essence of sweet sophistication.
Hemp Melt & Massage Candle:
Embark on a sensory journey with our Hemp Butter-based Candle. This exquisite candle tranforms into sumptuous body oil, expertly formulated to awaken the senses, promote circulation. Pamper yourself with the goodness of hemp, igniting relaxation and rejuvenation. Light the candle and use the oil.
Stuffed Dates:
 Delight in the rich fusion of sweet stuffed dates, now elevated with the wholesome addition of hemp hearts for a delightful blend of textures and flavours. Taken to the next level by the hearty crunch of hemp hearts, making each bite a tantalizing combination of textures and flavours.
Hemp Fibre Pouch:
Eco-conscious and sustainable reusable pouch, crafted from 100% hemp fibres. Hemp fibre is the strongest natural fibre in the world. Keep the planet green while adding a touch of natural elegance to your life.
Hemp Seeds & Berries Mix:
 Embark on a taste adventure with our exquisite Seeds and Berries Mix, where the nutty crunch of hemp hearts takes this delightful medley to new heights. Elevate your snacking experience with bursts of flavor, wholesome goodness, and the invigorating power of hemp!
Handmade Hemp Seed Oil Luxury Soap:
 Indulge in opulence with our artisanal cold-pressed soaps, meticulously crafted with enriching hemp seed oil. These all-natural soaps cleanse and rejuvenate, providing a lavish daily ritual that pampers your skin with purity and splendor.
Hemp Diya Wicks:
Light up your Diwali with our unique diya wicks, handcrafted from sustainable Hemp Fibres sourced from Uttarakhand. Hemp fibre is more sustainable than cotton. Celebrate with eco-friendly and community-supporting lights!
Limited Stock Available !!!
We want you to get started on your journey as soon as possible! So, we will try our best to dispatch your order within 48 hours! Appreciate your patience.