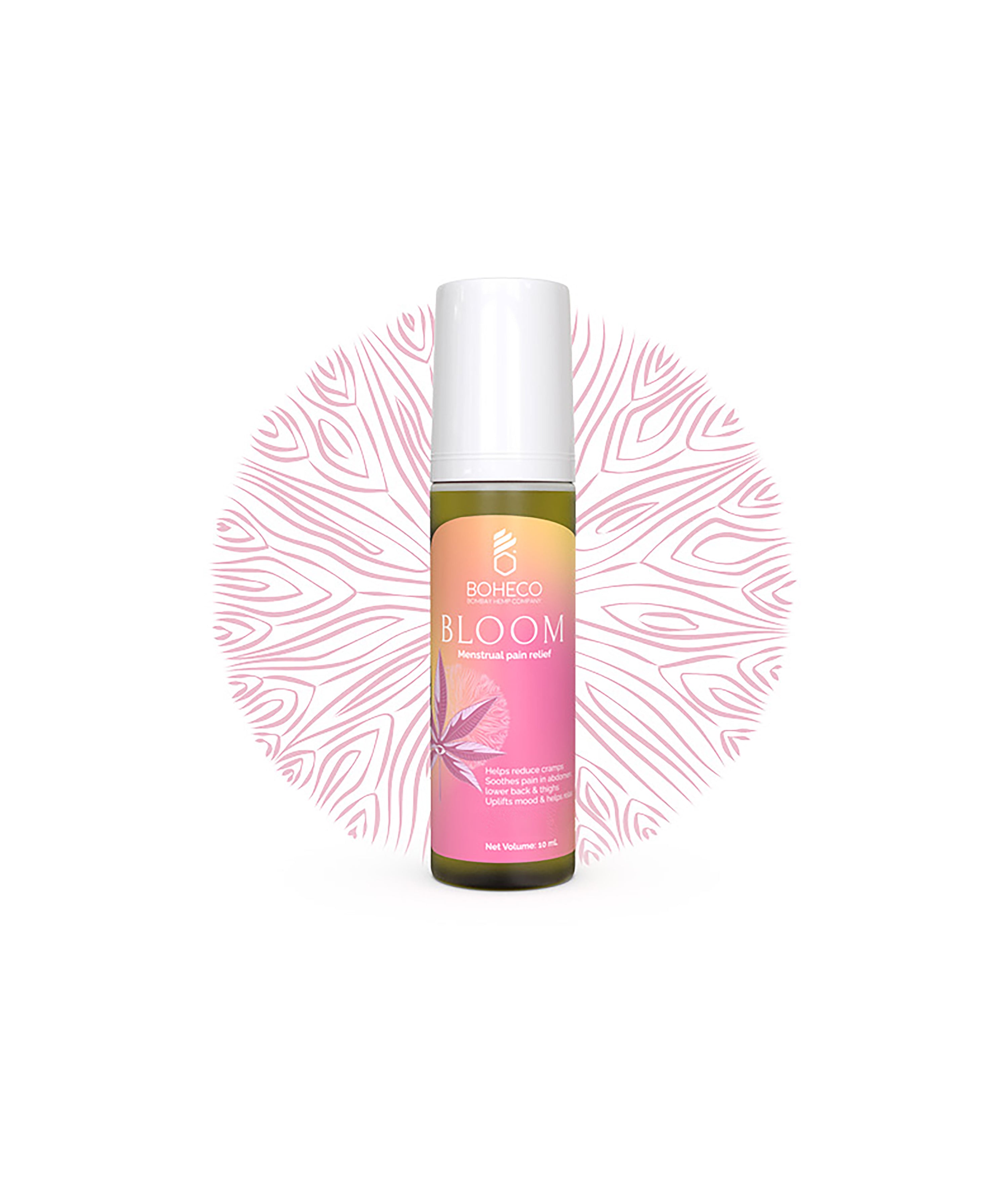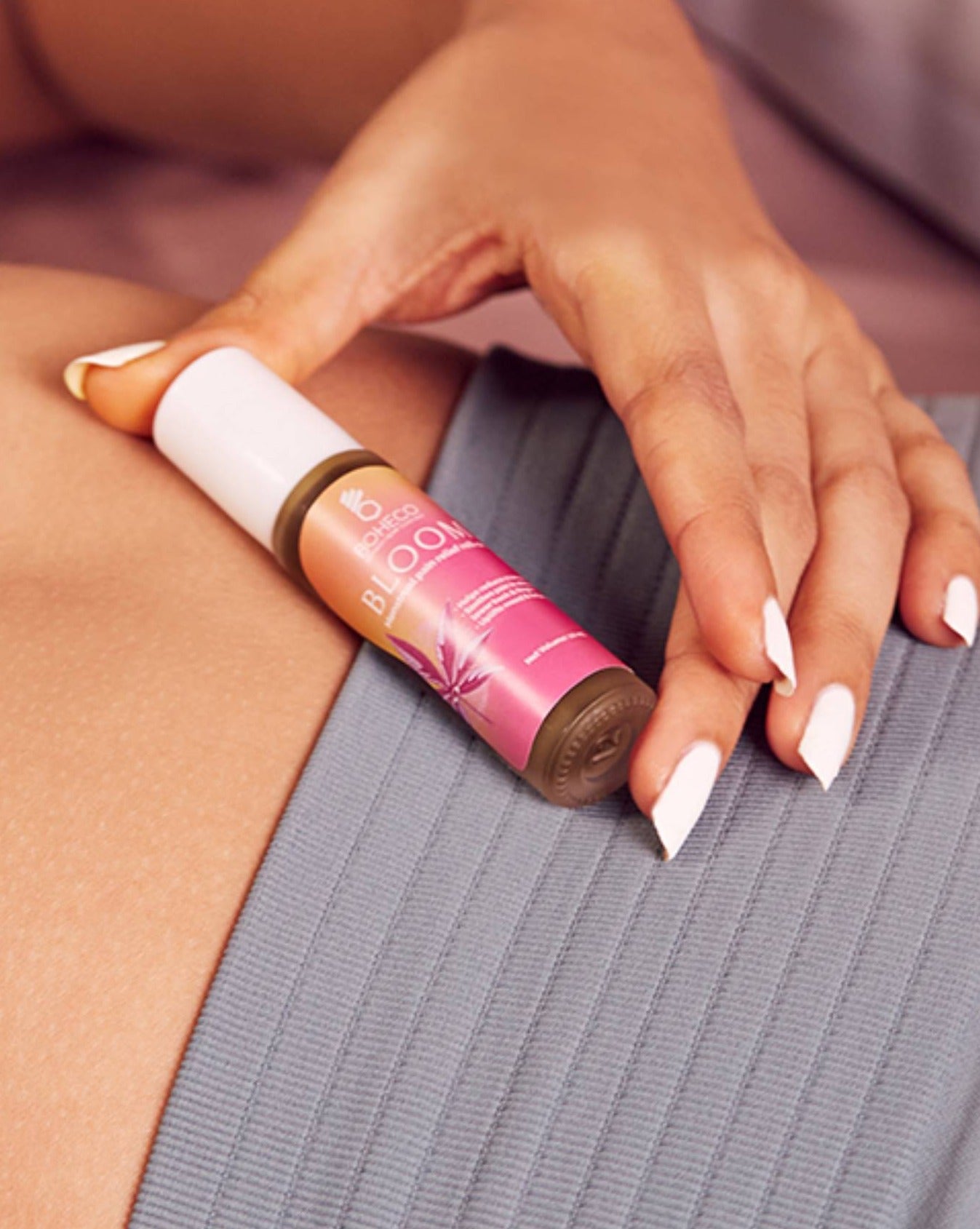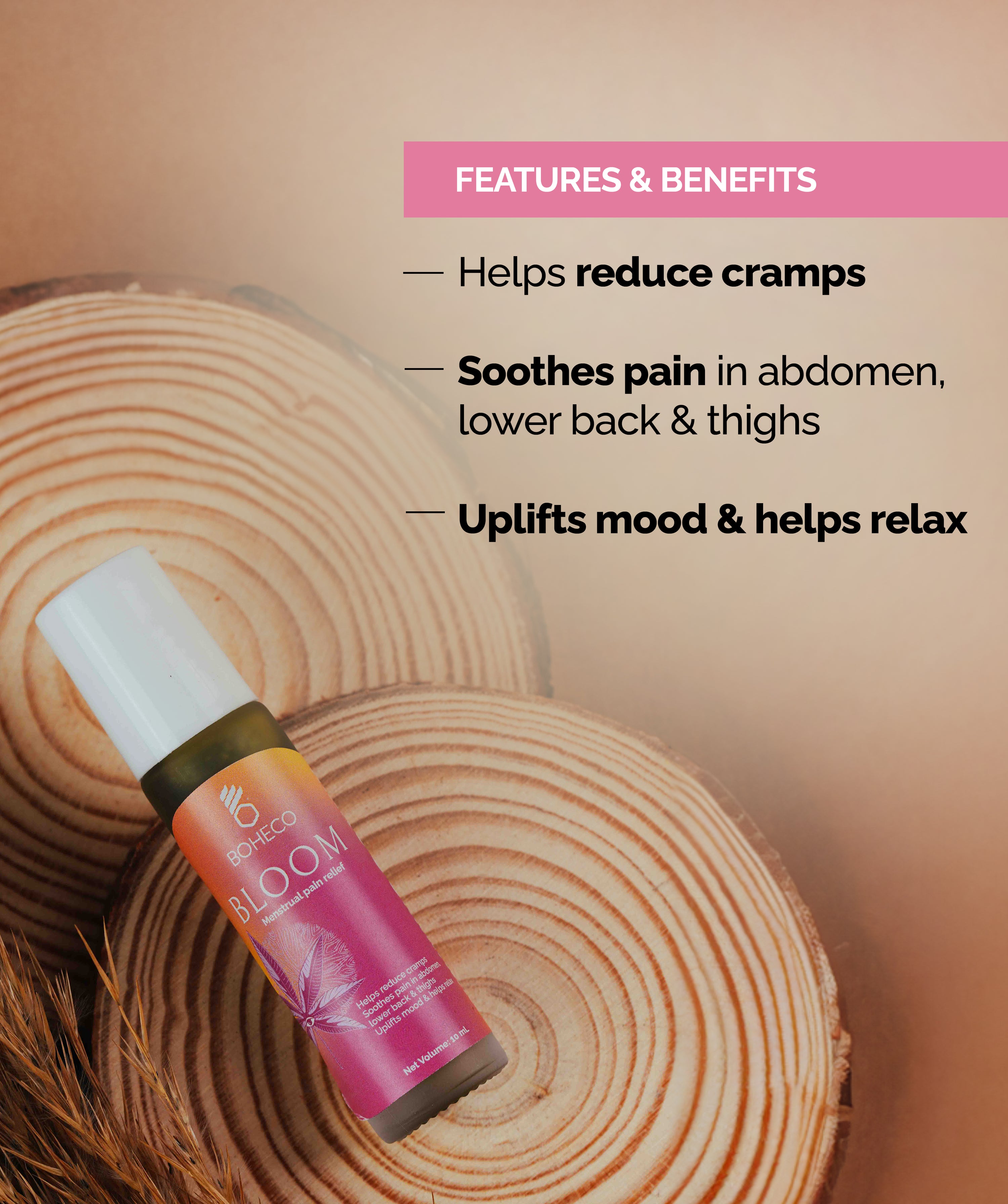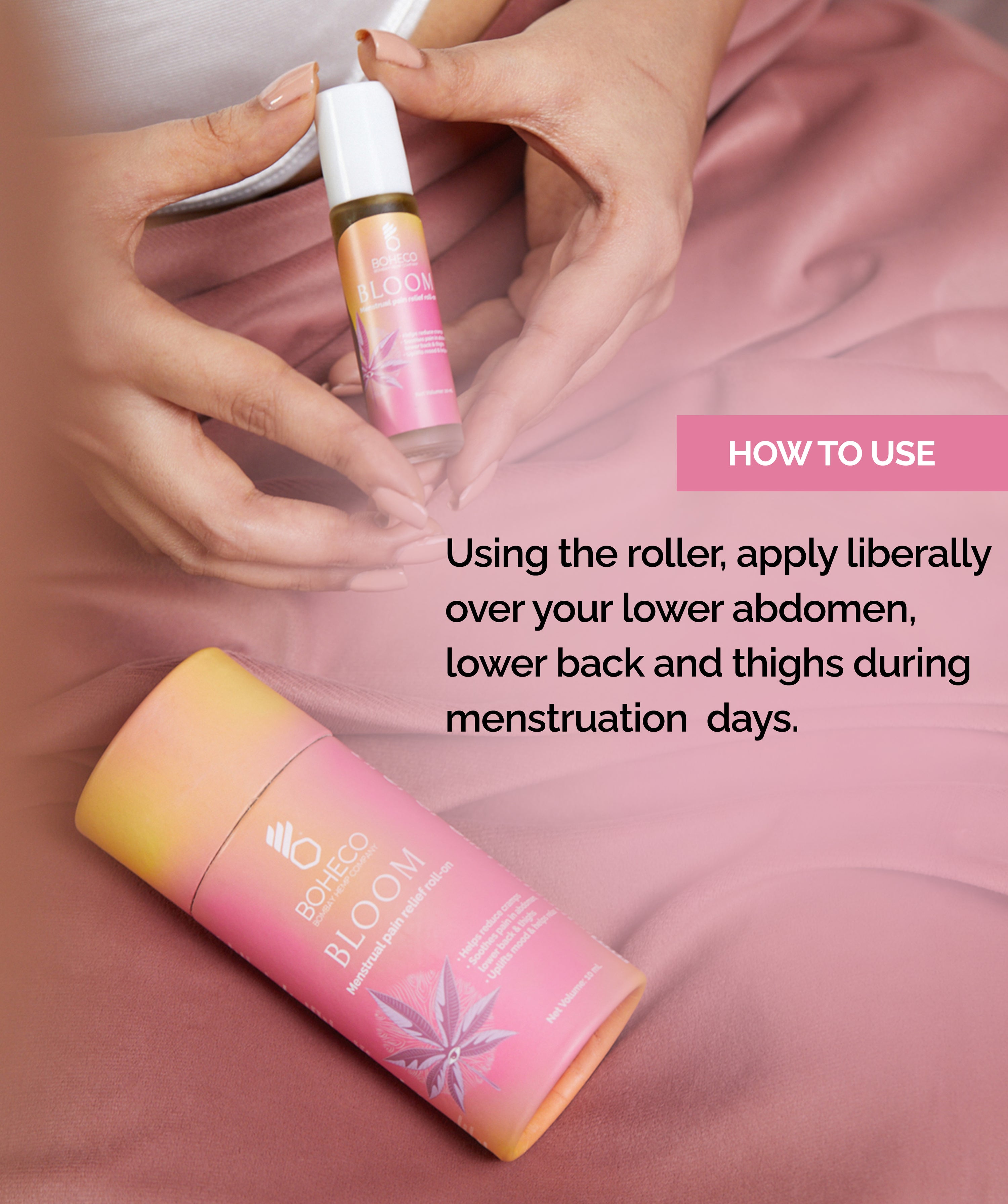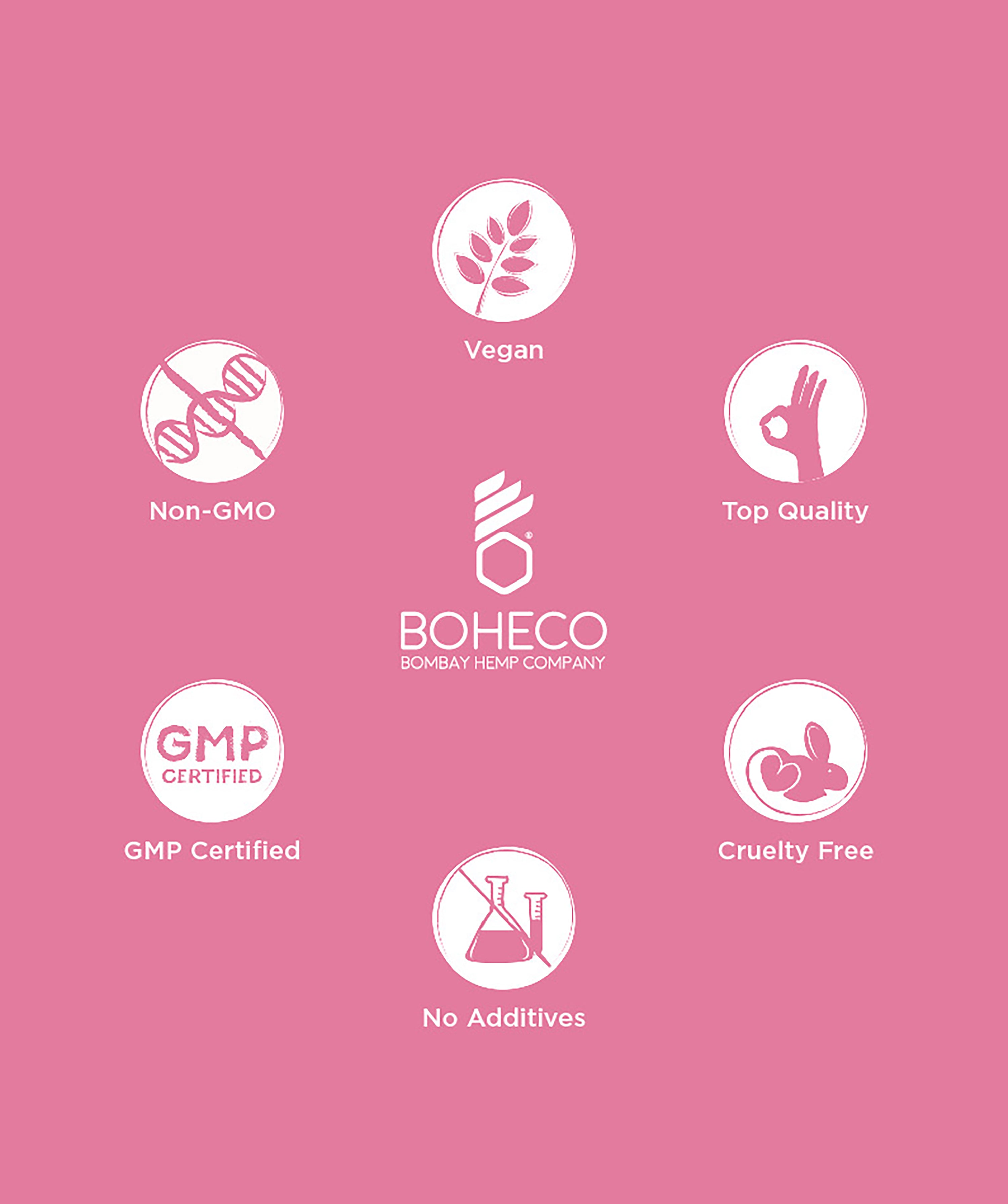 BLOOM

Menstrual Pain Relief Roll-On
10 ml
₹349
Inclusive of all Taxes (GST)
Subscription • Save
Description
Delivery Policy
BLOOM is a proprietary ayurvedic formulation. It works on the body's ECS to alleviate menstrual cramps and pain. The full spectrum Vijaya oil provides a natural treatment for symptomatic relief.

BLOOM Menstrual Pain Relief Roll-On provides fast and effective relief in a convenient, easy-to-carry package. Our formula features a plant-based formulation with a soothing fragrance, and is guaranteed to be stain free. Rely on the trusted relief of BLOOM to take care of your menstrual pain when you need it.

Yes! There is a natural method to deal with menstrual pain. Find comfort during your menstrual cycle through this externally applied roll-on. A combination of powerful natural ingredients, this formulation eases pain and cramps in the lower abdomen, back and thighs without leaving any residue or stain on clothes.
We want you to get started on your journey as soon as possible! So, we will try our best to dispatch your order within 48 hours! Appreciate your patience.

Plant-Based

Non Toxic

No Additives

Non-GMO

Cruelty Free

Top Quality Trusted Products

Good Manufacturing Practices

Rooted in Ayurveda
BENEFITS
Wintergreen oil, rich in methyl salicylate, is a known analgesic used as a counter-irritant to relieve pain and cramps topically. Pudina sattva majorly contains menthol and is known for its antispasmodic properties. Menthol is a selective activator of transient receptor potential melastatin-8 (TRPM8) channels that initially stimulate nociceptors and then desensitise them thereby reducing pain perception by counter-irritant actions.
BLOOM activates the CB1 and CB2 receptors present in the human body to alleviate pain and can reduce the perception of pain. The ingredients have shown evidence in managing pain by binding to these receptors topically. Pudina sattva (Menthol), a natural pain reliever, aids with nerve functioning at optimal levels and reduces irritability and pain perception. As a topical agent, it acts as a counter-irritant by imparting a cooling effect. It initially stimulates nociceptors and then desensitises them. Camphor oil is known to alleviate pains while stimulating circulation, and by interacting with receptors on the sensory nerves. With dual hot and cold action, camphor oil numbs and cools nerve endings, then warms the painful area as it increases circulation to provide relief. Capsaicin, a major compound found in peppers that provides a hot and spicy note, is well-known for its pain-relieving properties. It works by affecting the neurotransmitter that communicates pain signals to the brain and can reduce the perception of pain.
Pudina sattva, which majorly contains menthol, a natural pain reliever, acts as a counter-irritant by imparting a cooling effect when applied topically. Menthol is generally used in aromatherapy to uplifts mood and may provide relaxing benefits.
HOW TO USE
Roll the product over lower abdomen, lower back and/or thighs during menstruation days. For a more thorough, deep relief, you may start applying the roll-on before 5 days of the menstrual cycle upto the 5th day. Shake well before use.
Apply liberally (eq. 2-3 ml approx.) across the affected areas. Gently massage the oil till absorbed, if desired. Use as frequently as required daily or till the pain abates.
Pudina Sattva (Mentha arvensis, Lf.) crystals, Karpur (Cinnamomum camphora, Lf.) Oil, Ajwain (Trachyspermum ammi, Fr.) Oil, Wintergreen (Gaultheria procumbens, Lf.) Oil, Katuvira (Capsicum annuum. Lf.) crystals, Base. Vijaya Leaf Extract, Vijaya Seed Oil
In the true nature of Ayurvedic formulas- it shows efficacy after disciplined and routine usage. Rooted in the Ayurvedic philosophy, we have provided you with a product that includes plant-based ingredients, that allows for sustained healing and well-being.
Store in a cool & dry place away from direct sunlight.
1. FOR EXTERNAL USE ONLY.
2. KEEP AWAY FROM EYES.
3. DUE TO INDIVIDUAL POSSIBILITY OF SENSITIVITY/ALLERGY TO INGREDIENTS, IT IS ADVISED TO PATCH TEST ON THE SKIN 15 MINS BEFORE FIRST USE. DISCONTINUE USE IF REDNESS OR IRRITATION OCCURS.
4. INGREDIENTS IN THE PRODUCT MAY TEND TO CHANGE COLOUR OVER TIME. HOWEVER, THE PRODUCT EFFICACY REMAINS UNCHANGED.
Natural compounds found in BLOOM work with our body's ECS - a cell signalling system comprised of molecules that act as neurotransmitters (CB1 and CB2 receptors) spread across the human body.

Some of the processes this cell signalling system is responsible for are mood, inflammation, immunity, pain, stress, sleep, and appetite.

Phyto-cannabinoids bind with the CB1 and CB2 receptors found within the ECS. This interaction helps simulate the cell signalling system and aid regulation of the mentioned symptoms.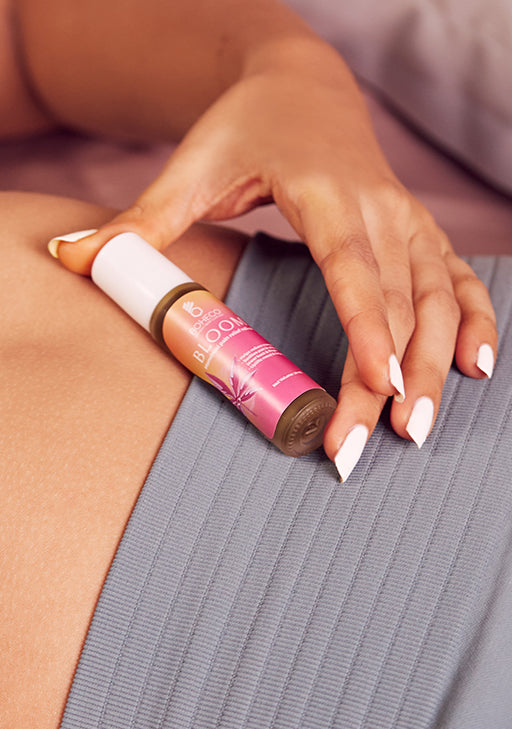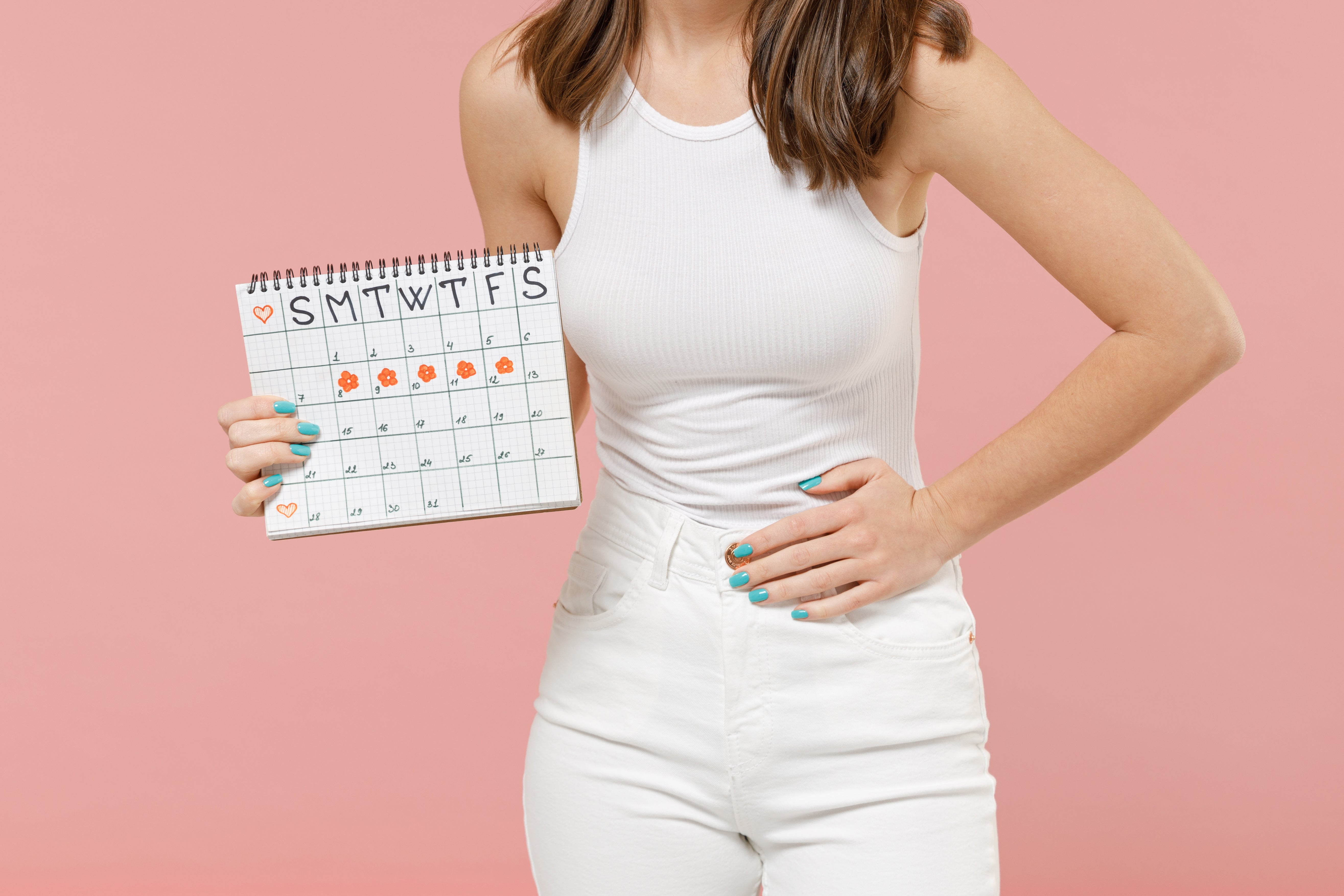 Our Health and Wellness Range is infused with plant-based extracts. Backed by science and formulated by medical professionals, our proprietary ayurvedic offerings are rich in a variety of herbs which provide a targeted solution for your unique health & wellness needs. This range consists of various topical and prescription-based remedies for symptomatic relief through natural treatment.
BLOOM - Menstrual Pain Relief Roll-On - 10 ml
BLOOM - Menstrual Pain Relief Roll-On - 10 ml
FREQUENTLY ASKED QUESTIONS