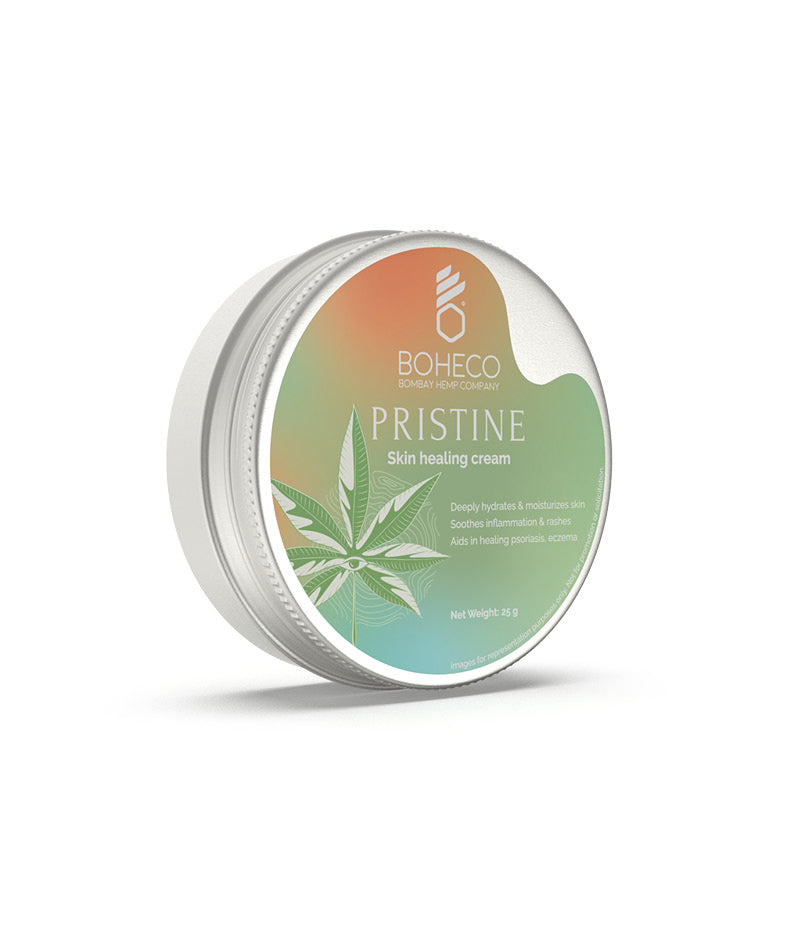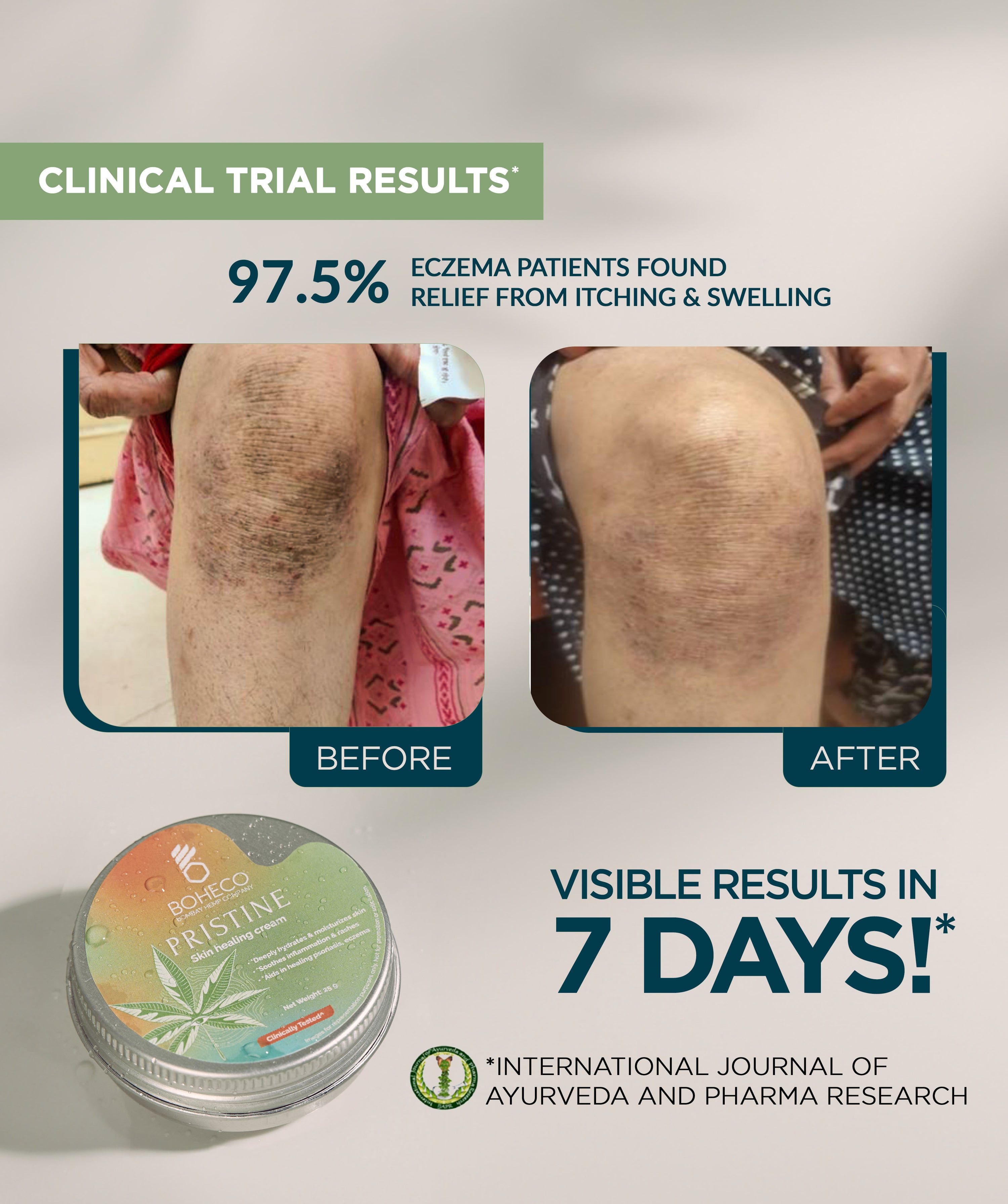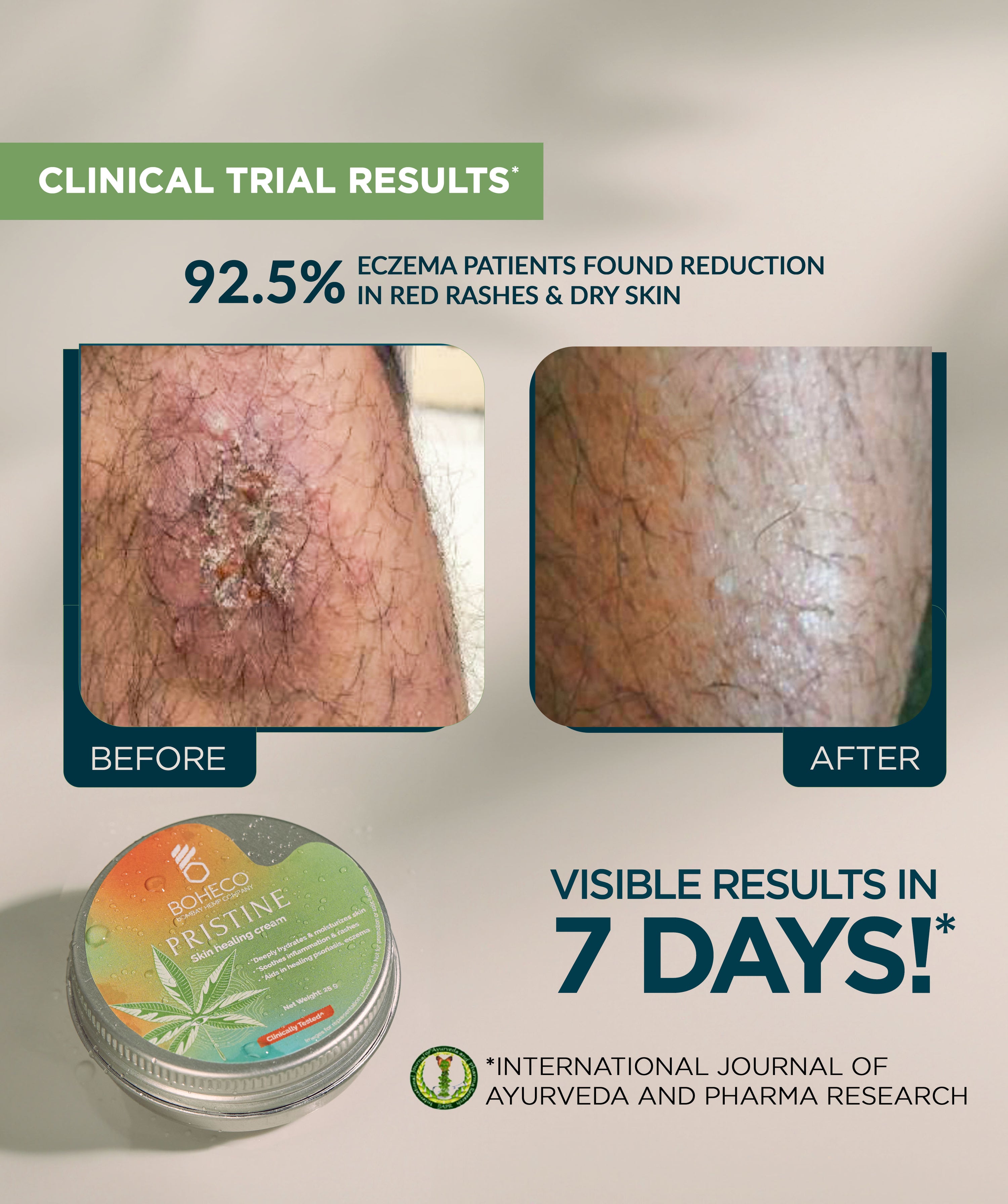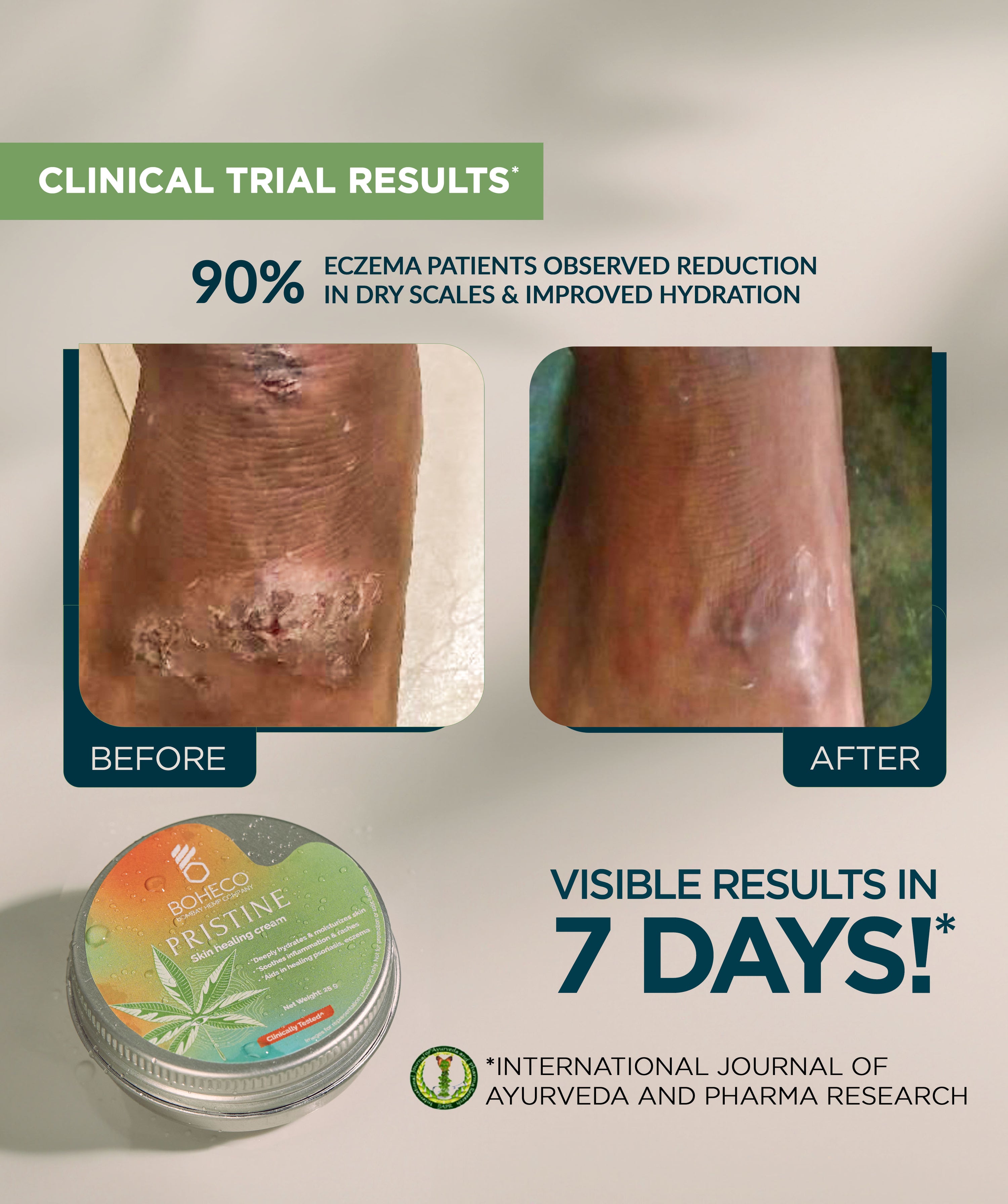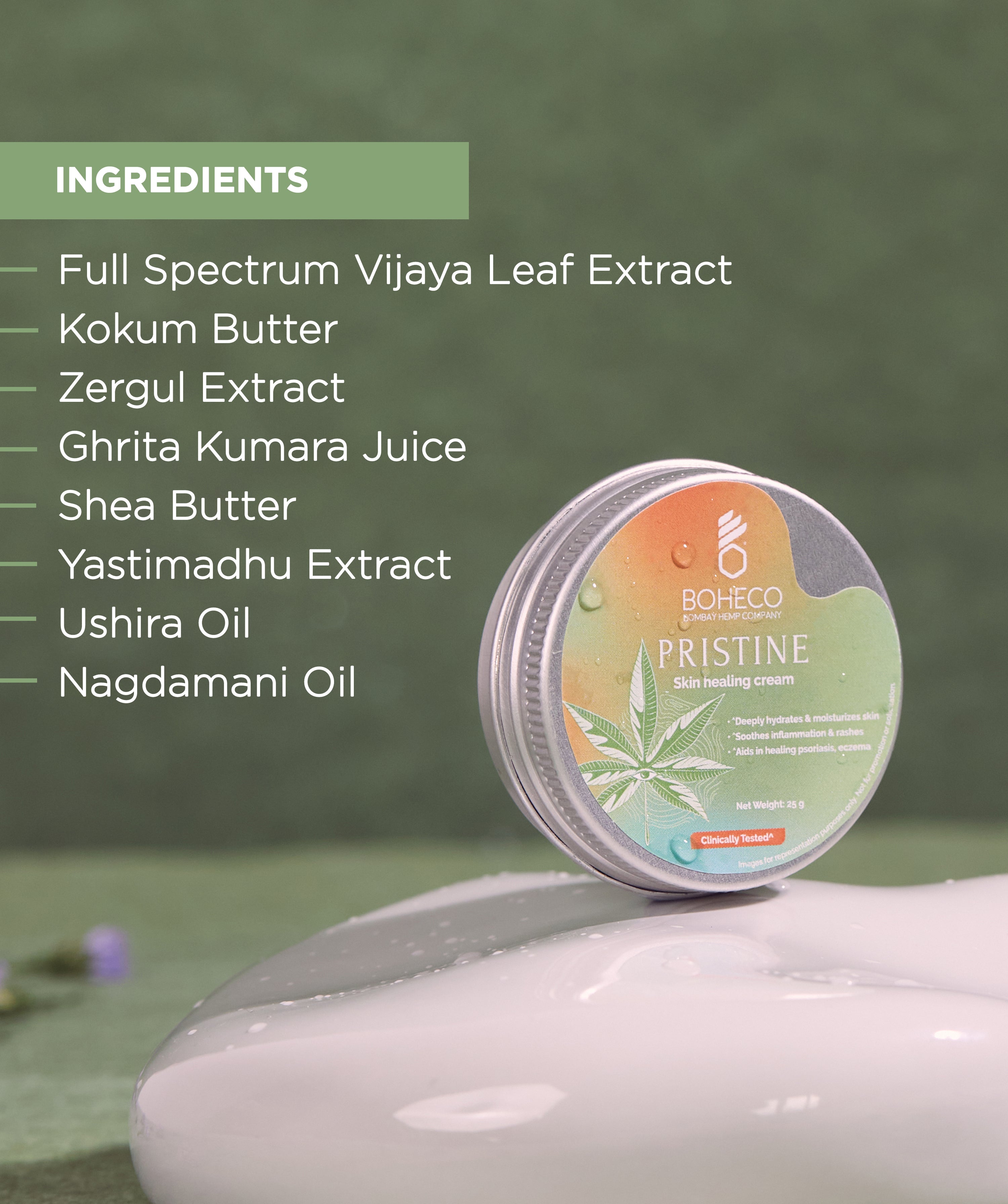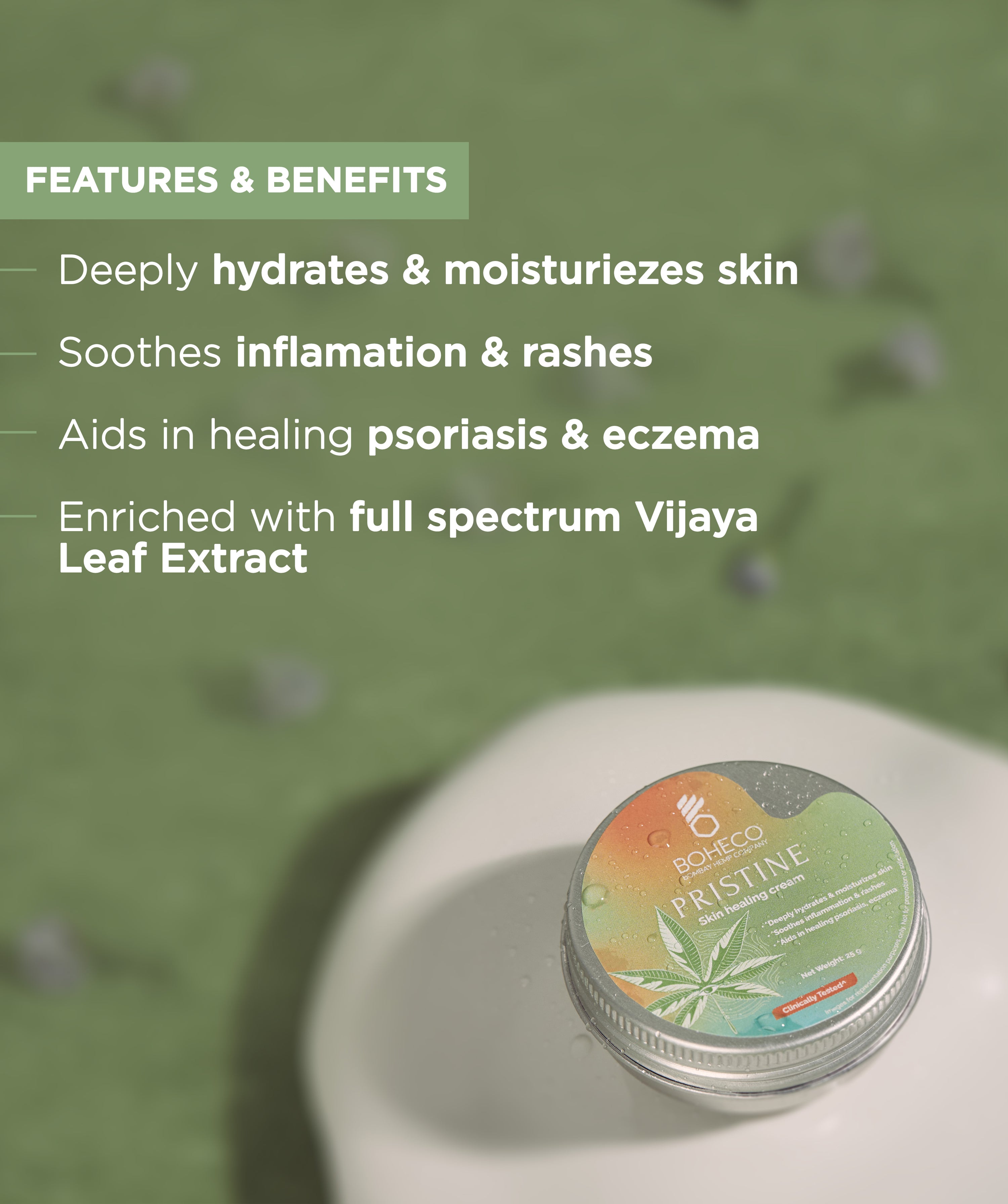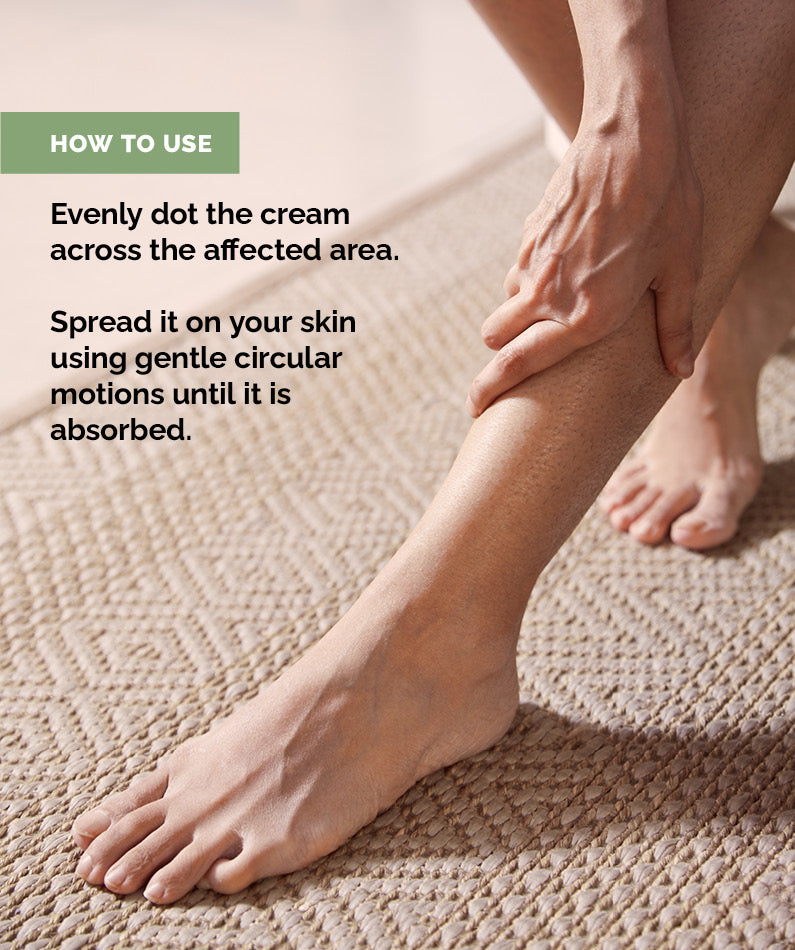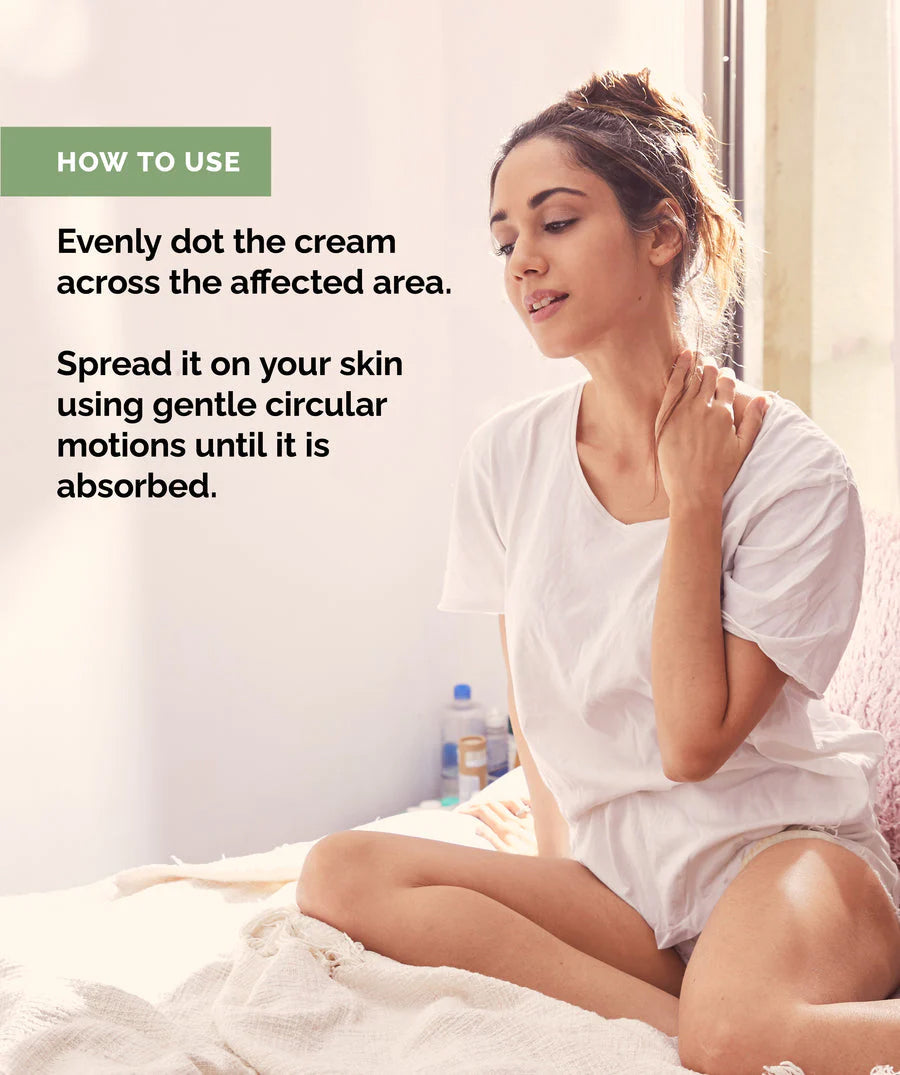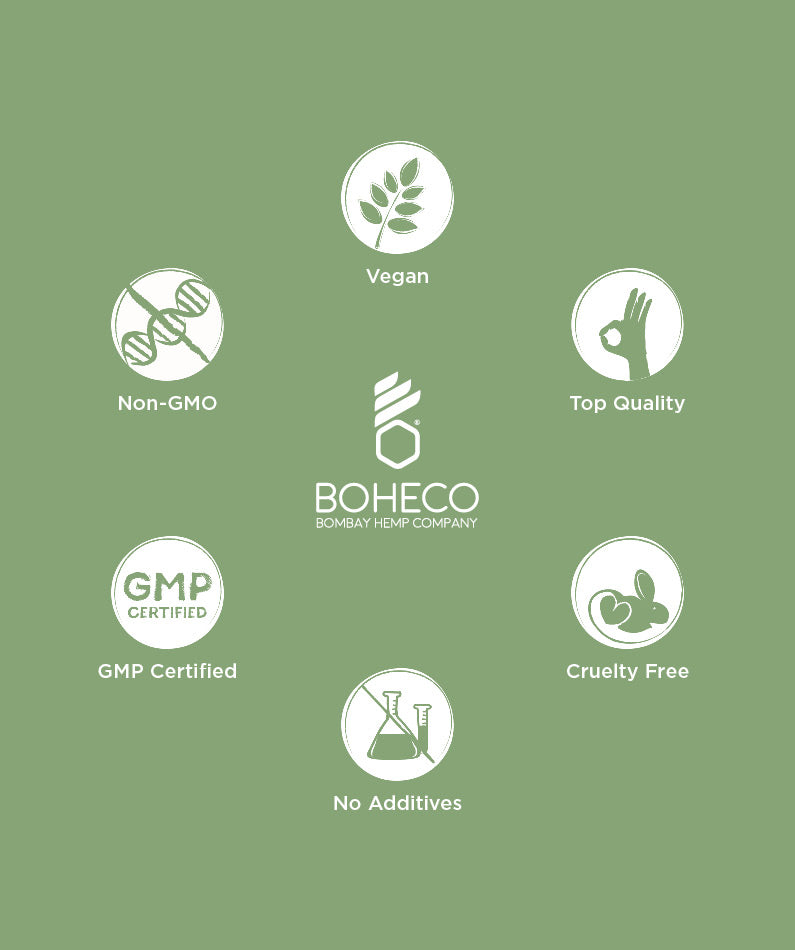 PRISTINE

Skin Healing Cream
25 g
₹649
Inclusive of all Taxes (GST)
Subscription • Save
Description
🌿 Clinical Trial Results
Delivery Policy
PRISTINE is a proprietary ayurvedic formulation. It works on the body's Endocannabinoid System (ECS) to assist in improving skin conditions like psoriasis, eczema and hydrating dry skin. The full spectrum of actives in this Vijaya-based product provides a natural treatment for symptomatic relief.
Did you know your skin is the largest organ and your first line of defence? Healthy skin is the first sign of a healthy lifestyle. Vijaya is great for all skin types and is also proven to be exceedingly helpful for individuals with dry skin conditions, inflammatory skin conditions, skin sensitivity, acne and dry skin complications. When applied topically on the skin It is shown to produce soothing, calming and therapeutic benefits. This product will help bolster your skin's protective barrier, trapping moisture inside and helping you achieve optimal skin health.

✅ 97.5% Found Relief from Itching & Swelling
✅ 92.5% Found Reduction in Red Rashes
✅ 92.5% Found Relief from Dry Skin
✅ 90% Observed Reduction in Dry Scales
✅ 90% Noticed Improved Hydration

Click Here to view the complete report

*as per clinical trials conducted at the National Institute of Ayurveda, Jaipur
We want you to get started on your journey as soon as possible! So, we will try our best to dispatch your order within 48 hours! Appreciate your patience.

Plant-Based

Non Toxic

No Additives

Non-GMO

Cruelty Free

Top Quality Trusted Products

Good Manufacturing Practices

Rooted in Ayurveda
BENEFITS
Kokum butter is a great moisturizer generally recommended for managing various skin issues, including acne, minor inflammatory conditions, and dry skin. Aloe vera, rich in polysaccharides may provide eczema relief by cooling down hot skin. It helps moisturize dry skin rashes while offering itch relief. Vetiver is a skin cell rejuvenator that boosts the growth of new skin cells. Vetiver brought hydration through an increase of lipids content and an improvement of skin fatigue.
Vijaya Seed Oil is a rich and balanced source of omega-6 and omega-3 polyunsaturated fatty acids (PUFAs) that may help in the management of atopic dermatitis. Further, cannabinoids present in Vijaya leaves were found to have anti-inflammatory effects and may be useful in skin conditions, such as eczema, pruritus, etc. The possible mechanism may be that topical cannabinoids bind to cannabinoid receptors in sensory nerve fibres, inflammatory cells, and adnexal structures within the skin. This binding reduces pruritus, attenuates pain, mediates cellular response to ultraviolet B irradiation, inhibits epidermal keratinocyte proliferation, and promotes.
Vijaya Seed Oil contains potent anti-inflammatory compounds and antioxidants that may help reduce symptoms associated with inflammatory skin conditions, such as skin dryness, itchiness, eczema, and psoriasis. Artemisia vulgaris is generally recommended for dermatological indications such as acne vulgaris, eczema, psoriasis, warts, and dermatitis and to pacify itching and heal bruises due to its antibacterial, antiviral, antiparasitic, and antifungal properties. Pot Marigold extract, rich in linoleic acid content, is a natural anti-inflammatory agent that may assist in relieving eczema and psoriasis.
HOW TO USE
Evenly dot the cream across the affected area. Spread it on your skin using gentle circular motions until it is absorbed. Can be used in the day or at night before going to bed. Follow with appropriate Sun protection during the day. Or as directed by the physician.
Apply 2 fingertips (eq. 1 g approx.) of cream across your affected area. Spread it on your skin using gentle circular motions until it is absorbed. To be used in the day or at night before going to bed.
Vijaya* Leaf Extract, Vijaya* Seed Oil, Apas (Aqua), Kokum (Garcinia Indica, Sd.) Butter, Zergul (Calendula Officinalis, Fl) Extract, Ghrita Kumara (Aloe Barbadensis, Lf.) Juice, Shea (Butyrospermum Parkii, Sd.) Butter, Yastimadhu (licorice) (Glycyrrhiza glabra, Rt). Extract, Ushira (Vetiveria zizanioides, Rt.) Oil, Nagdamani (Artemisia vulgaris, Sd.) Oil, Perfume, Cream base.
In the true nature of Ayurvedic formulas- it shows efficacy after disciplined and routine usage. Rooted in the Ayurvedic philosophy, we have provided you with a product that includes Vijaya in its natural form with the full spectrum of (plant-based) Phyto-cannabinoids, that allows for sustained healing and well-being.
Store in a cool & dry place away from direct sunlight.
1. FOR EXTERNAL USE ONLY.
2. KEEP AWAY FROM EYES.
3. DUE TO INDIVIDUAL POSSIBILITY OF SENSITIVITY/ALLERGY TO INGREDIENTS, IT IS ADVISED TO PATCH TEST ON THE SKIN 15 MINS BEFORE FIRST USE. DISCONTINUE USE IF REDNESS OR IRRITATION OCCURS.
4. INGREDIENTS IN THE PRODUCT MAY TEND TO CHANGE COLOUR OVER TIME. HOWEVER, THE PRODUCT EFFICACY REMAINS UNCHANGED.
FOR EXTERNAL USE ONLY.
KEEP AWAY FROM EYES.
KEEP OUT OF REACH OF CHILDREN.
DISCONTINUE USE IF REDNESS OR IRRITATION OCCURS.
Natural compounds found in PRISTINE work with our body's ECS - a cell signalling system comprised of molecules that act as neurotransmitters (CB1 and CB2 receptors) spread across the human body.

Some of the processes this cell signalling system is responsible for are mood, inflammation, immunity, pain, stress, sleep, and appetite.

Phyto-cannabinoids bind with the CB1 and CB2 receptors found within the ECS. This interaction helps simulate the cell signalling system and aid regulation of the mentioned symptoms.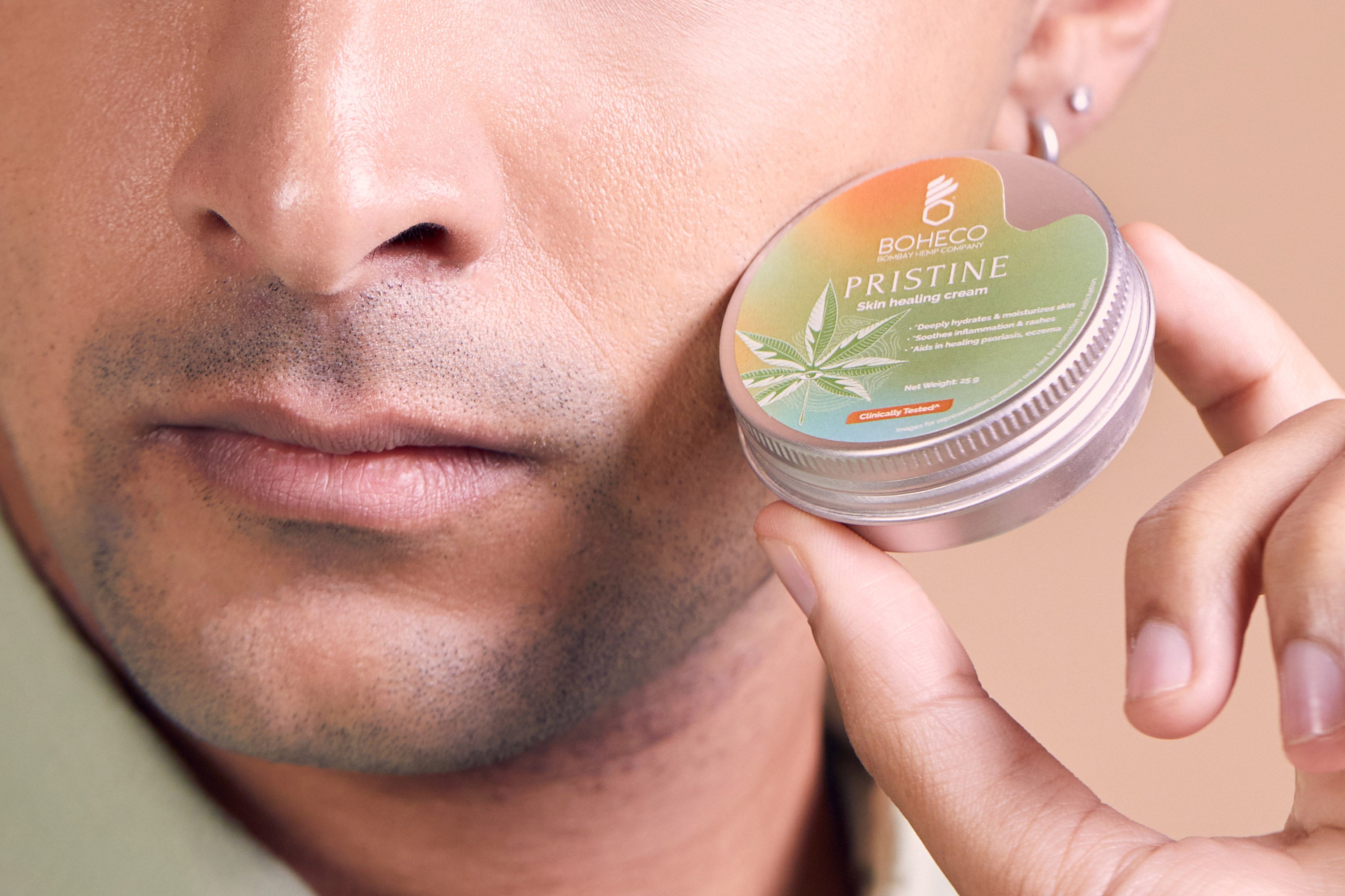 Our Vijaya leaf-based Health and Wellness Range is infused with Vijaya leaf extract. Backed by science and formulated by medical professionals, our proprietary ayurvedic offerings are rich in a variety of actives and other herbs which provide a targeted solution for your unique health and wellness needs. This range consists of various topical and prescription-based remedies for symptomatic relief through natural treatment.
FREQUENTLY ASKED QUESTIONS