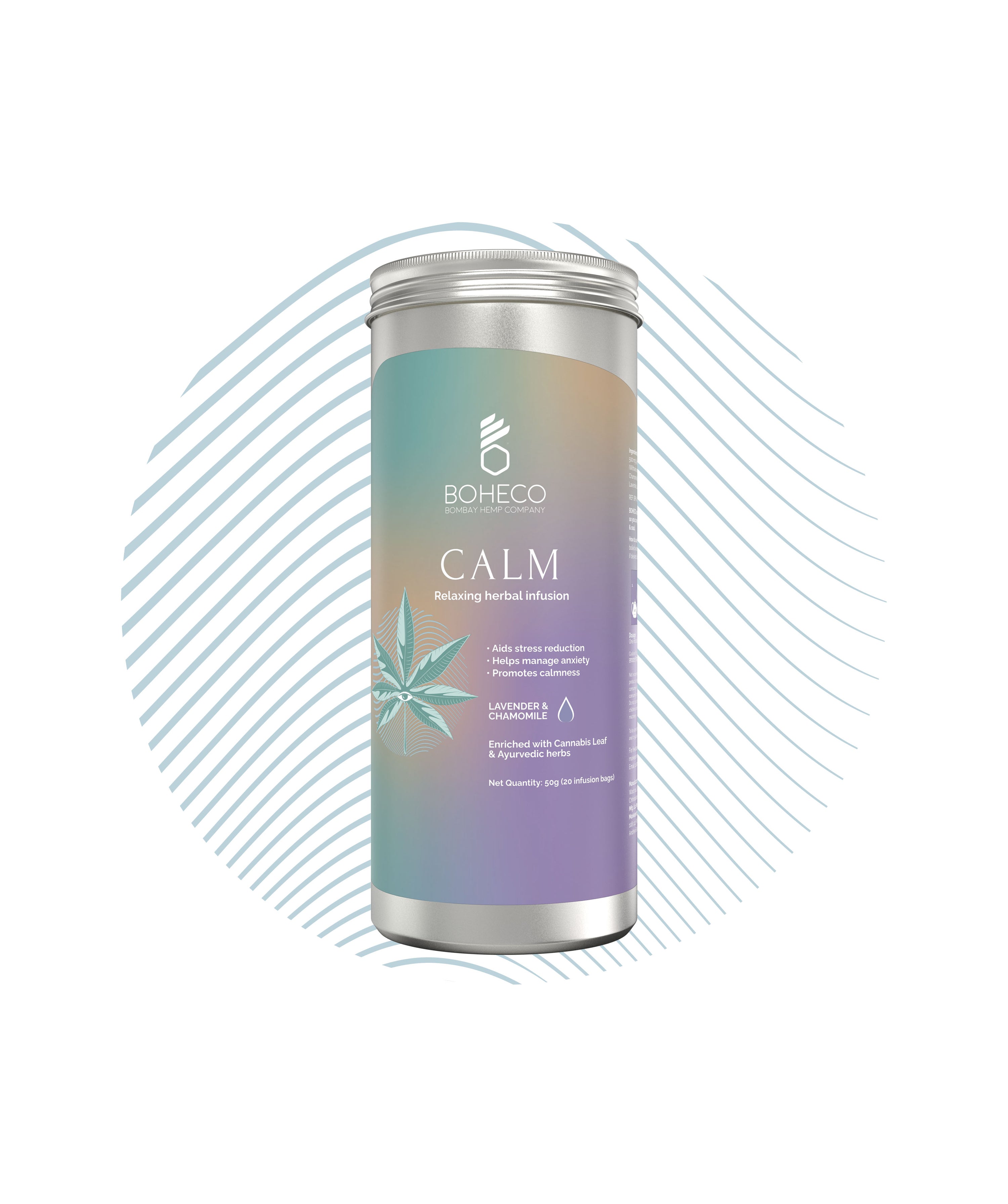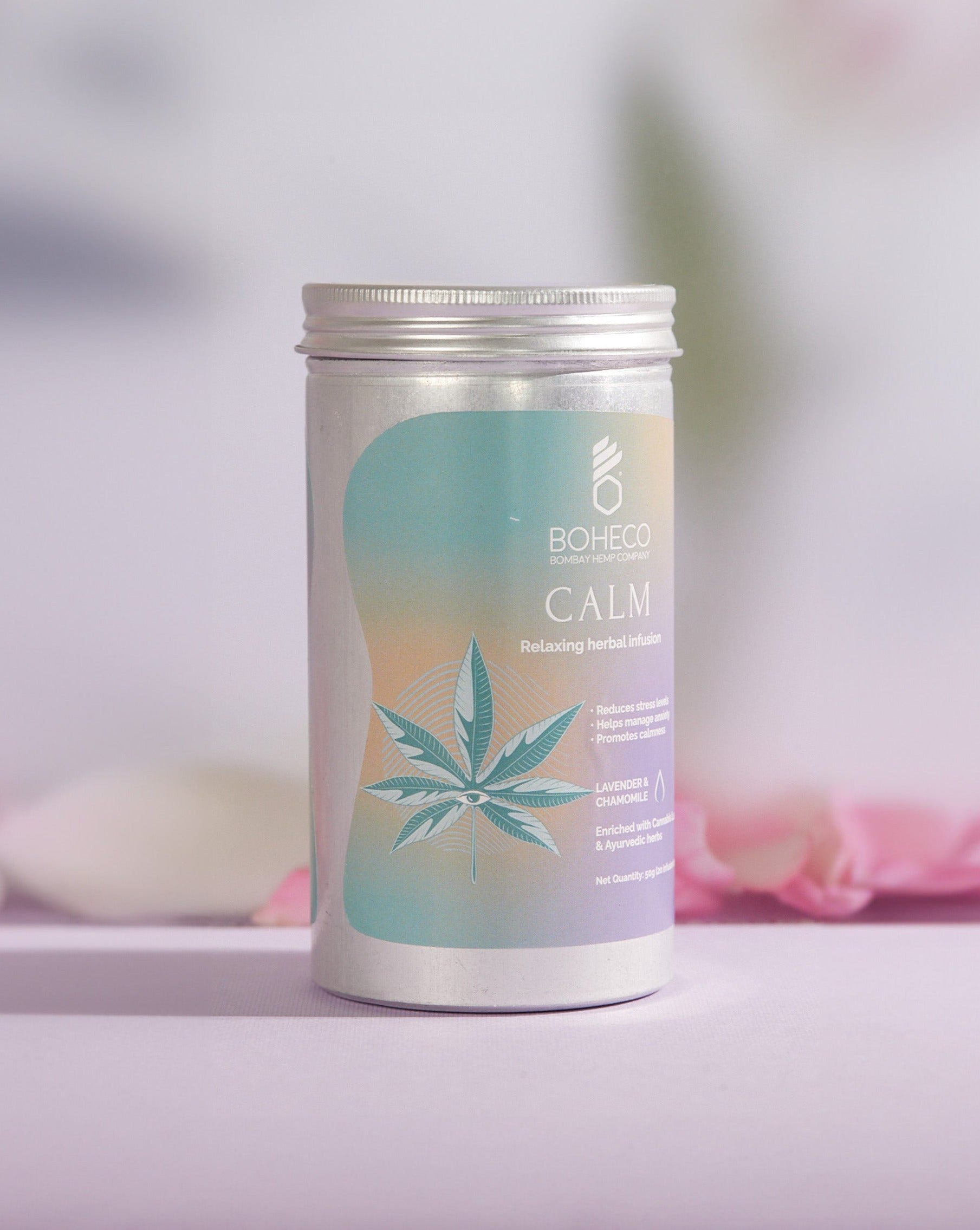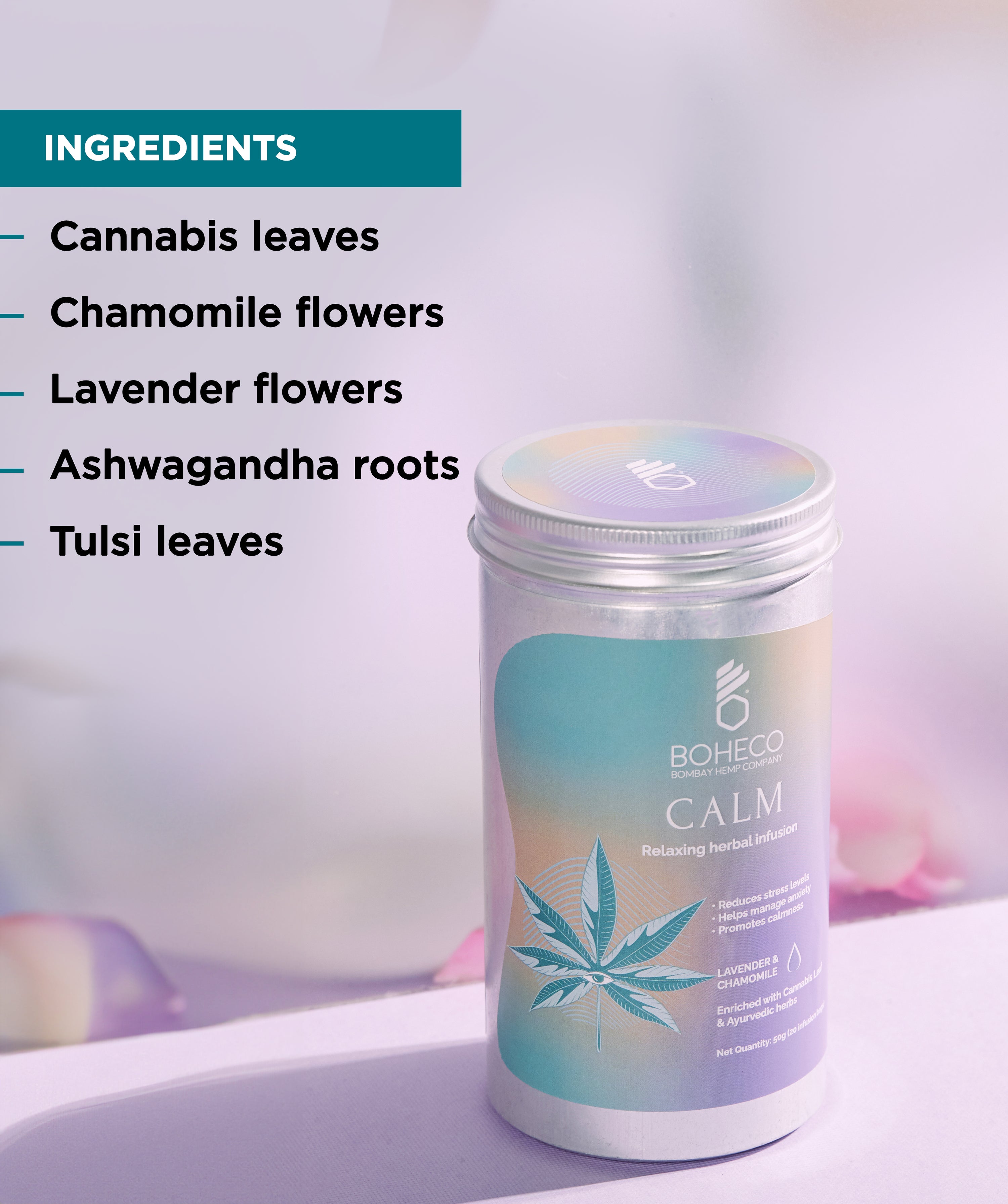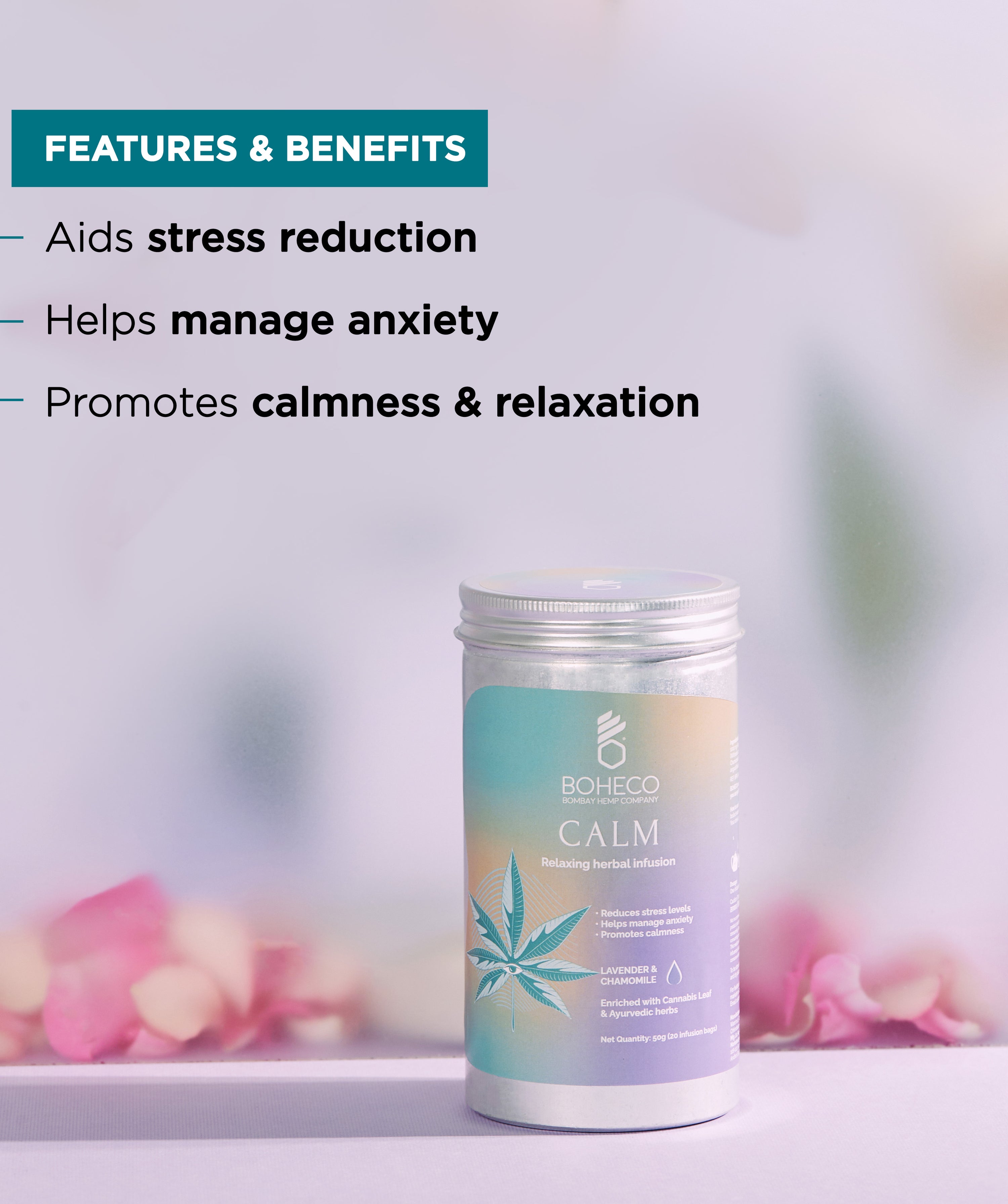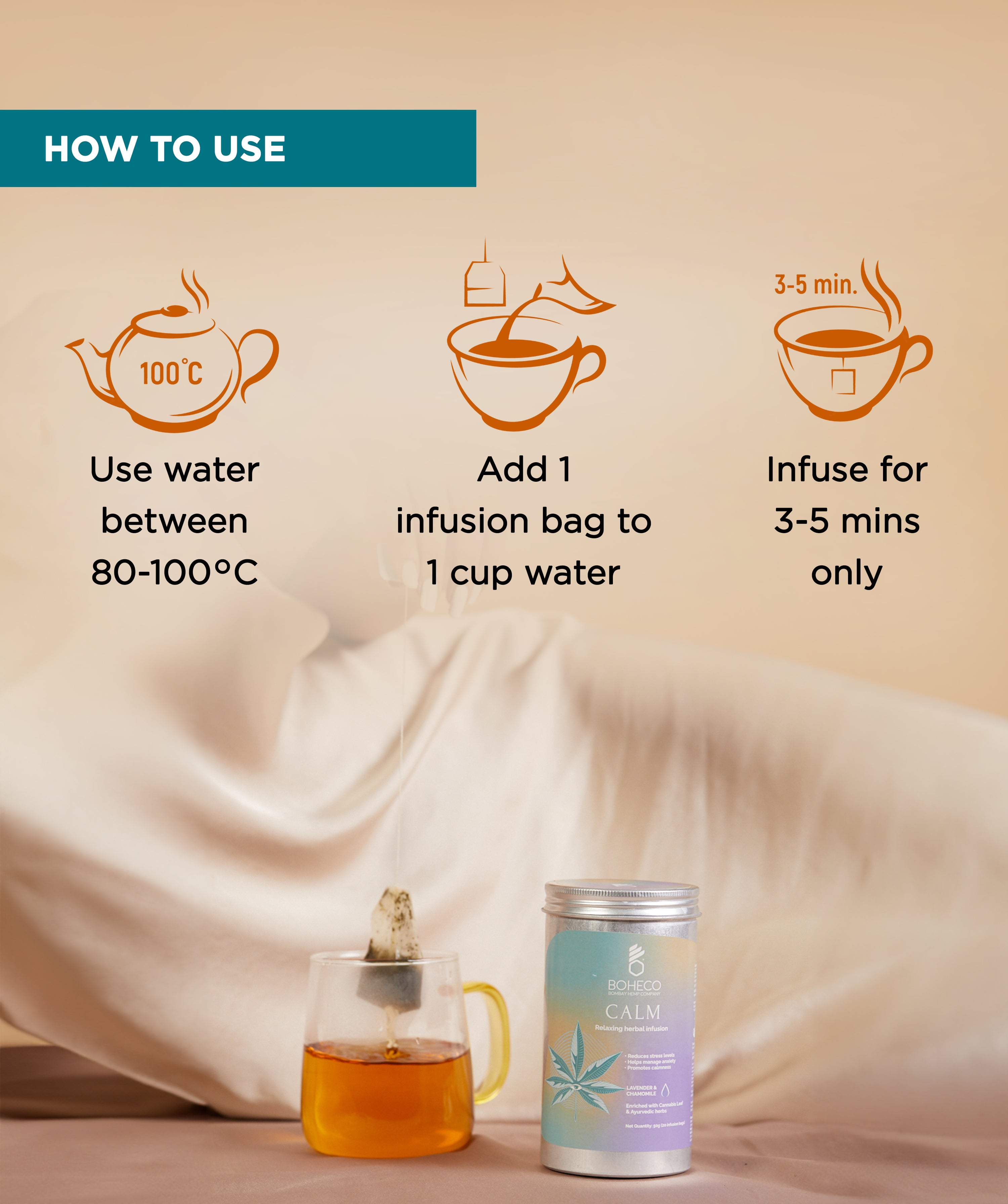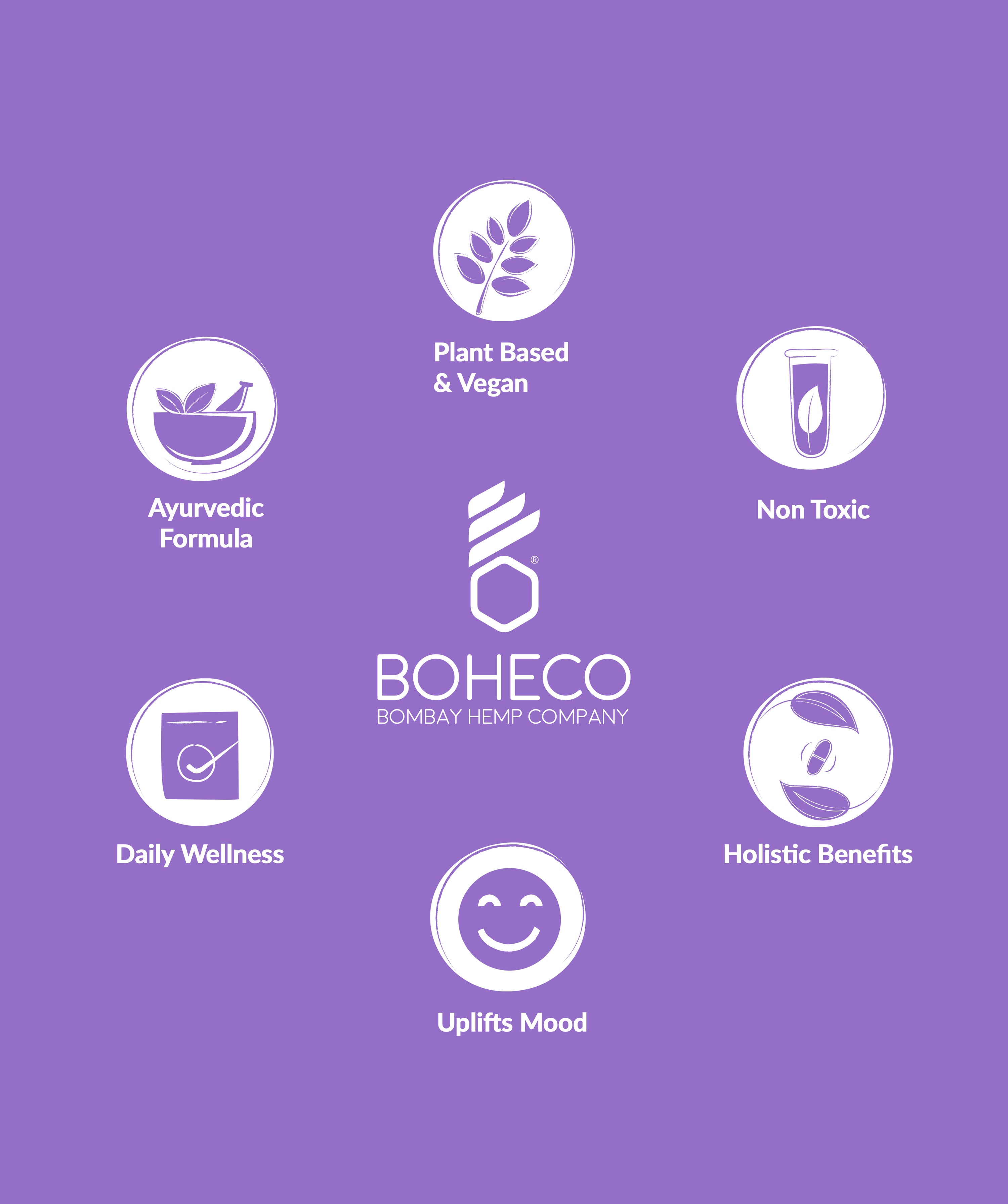 CALM
New!
Relaxing Herbal Infusion Bags
50 g - 20 Non-Plastic Infusion Bags
₹599
Inclusive of all Taxes (GST)
Subscription • Save
Description
Delivery Policy
Experience serenity like never before with CALM, India's first Cannabis Leaf-based Ayurvedic infusion designed to alleviate anxiety and stress. Our proprietary blend harmoniously combines Cannabis Leaf (Vijaya) with Chamomile, Lavender, Ashwagandha, and Tulsi to offer you a calming respite from the chaos of daily life. 

CALM's unique composition, inspired by ancient Ayurvedic wisdom, seeks to enhance your mental well-being naturally. Crafted to reduce anxiety and manage stress, this infusion is a fusion of tradition and innovation. Embrace tranquillity, sip by sip, and discover the ancient secrets of holistic relaxation.
🩺 Disclaimer: This is a prescription based ayurvedic medicine. Please note, you will be required to either share a prescription (not older than 120 days from the date of issue) from a certified medical practitioner OR go through our internal consultation process.
We want you to get started on your journey as soon as possible! So, we will try our best to dispatch your order within 48 hours! Appreciate your patience.

Plant-Based

Non Toxic

No Additives

Non-GMO

Cruelty Free

Top Quality Trusted Products

Good Manufacturing Practices

Rooted in Ayurveda
BENEFITS
Cannabinoids like THC and CBD interact with receptors in the human body, such as CB1 and CB2 receptors, to produce their therapeutic effects. CBD has the capability to inhibit the FAAH enzyme, which breaks down anandamide, resulting in increased levels of anandamide and indirectly enhancing CB1 receptor activation. CB1 receptor activation is believed to play a role in CBD's regulation of long-term fear processing, offering potential in reducing anxiety-related symptoms.
Preclinical evidence strongly supports CBD as a treatment for conditions like generalized anxiety disorder, panic disorder, social anxiety disorder, obsessive–compulsive disorder, and post-traumatic stress disorder. Likewise, human studies provide evidence of CBD's anxiolytic properties.
Ashwagandha, known as the 'King of Herbs' and an adaptogen, has the potential to mitigate stress by lowering stress hormone cortisol levels, heat shock proteins, and stress-activated protein kinase. This action fosters a sense of calm and overall well-being. Additionally, it may enhance memory, boost focus, increase energy levels, and improve stamina. Moreover, Ashwagandha may contribute to better sleep quality and duration by reducing stress levels, thereby supporting comprehensive mental and physical wellness.
Tulsi helps in maintaining the level of cortisol hormone in the body which is also known as the stress hormone. Tulsi lowers the levels of cortisol, which may reduce your overall stress as well as anxiety and promotes mental calmness. As per Ayurveda, Tulsi is more commonly recommended as a preventive measure to enhance the ability to adapt to both psychological and physical stress and therefore prevent the development of stress-related diseases.
HOW TO USE
Boil water to 80-100°C, then add one infusion bag to your cup. Allow it to infuse only for 3-5 minutes, remove the bag, and savour the calming blend.
One infusion bag twice a day or as directed by the physician
- Cannabis (Vijaya) Leaves
- Chamomile Flowers
- Lavender Flowers
- Ashwagandha Roots
- Tulsi Leaves
In the true nature of Ayurvedic formulas - it shows efficacy after disciplined and routine usage. Rooted in the Ayurvedic philosophy, we have provided you with a product that includes cannabis in its natural form with the full spectrum of (plant-based) Phyto-cannabinoids, that allows for sustained healing and well-being.
Store in a cool dry place, away from sunlight.
1. Please study the product and ingredients carefully.
2. Discontinue if you have an allergic reaction when consuming.
3. It is not recommended for pregnant or breast-feeding women.
4. Please consult a doctor if you are suffering from heart conditions before consuming.
5. Please consult a doctor if you are under any other form of medication/treatment before consuming.
1. This medicine should only be taken after a meal.
2. Do not consume while under the influence of alcohol.
3. Not to be consumed by children under 18 years of age.
4. Do not consume while driving/riding or operating machinery.
Cannabinoids X Human Endocannabinoid System
Cannabinoids are natural compounds found in the leaves & flowers/bud of the cannabis plant. CBD (Cannabidiol) is one of the most studied and recognized chemical compound found within the vast profile of cannabinoids.

The Endocannabinoid System (ECS) is present in every human biological system. ECS is a cell signalling system comprised of molecules that act as neurotransmitters (CB1 and CB2 receptors) spread across the human body. Some of the processes this cell signalling system is responsible for are mood, inflammation, immunity, pain, stress, sleep, and appetite.
Phyto-cannabinoids bind with the CB1 and CB2 receptors found within the ECS. This interaction helps simulate the cell signalling system and aid regulation of the mentioned symptoms.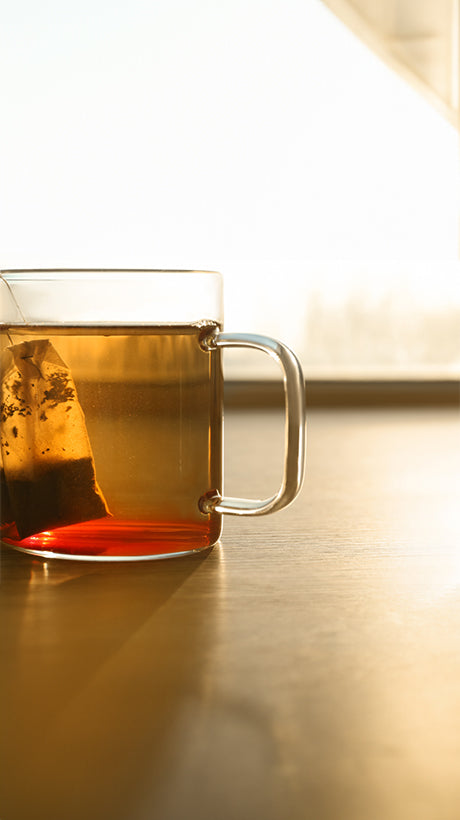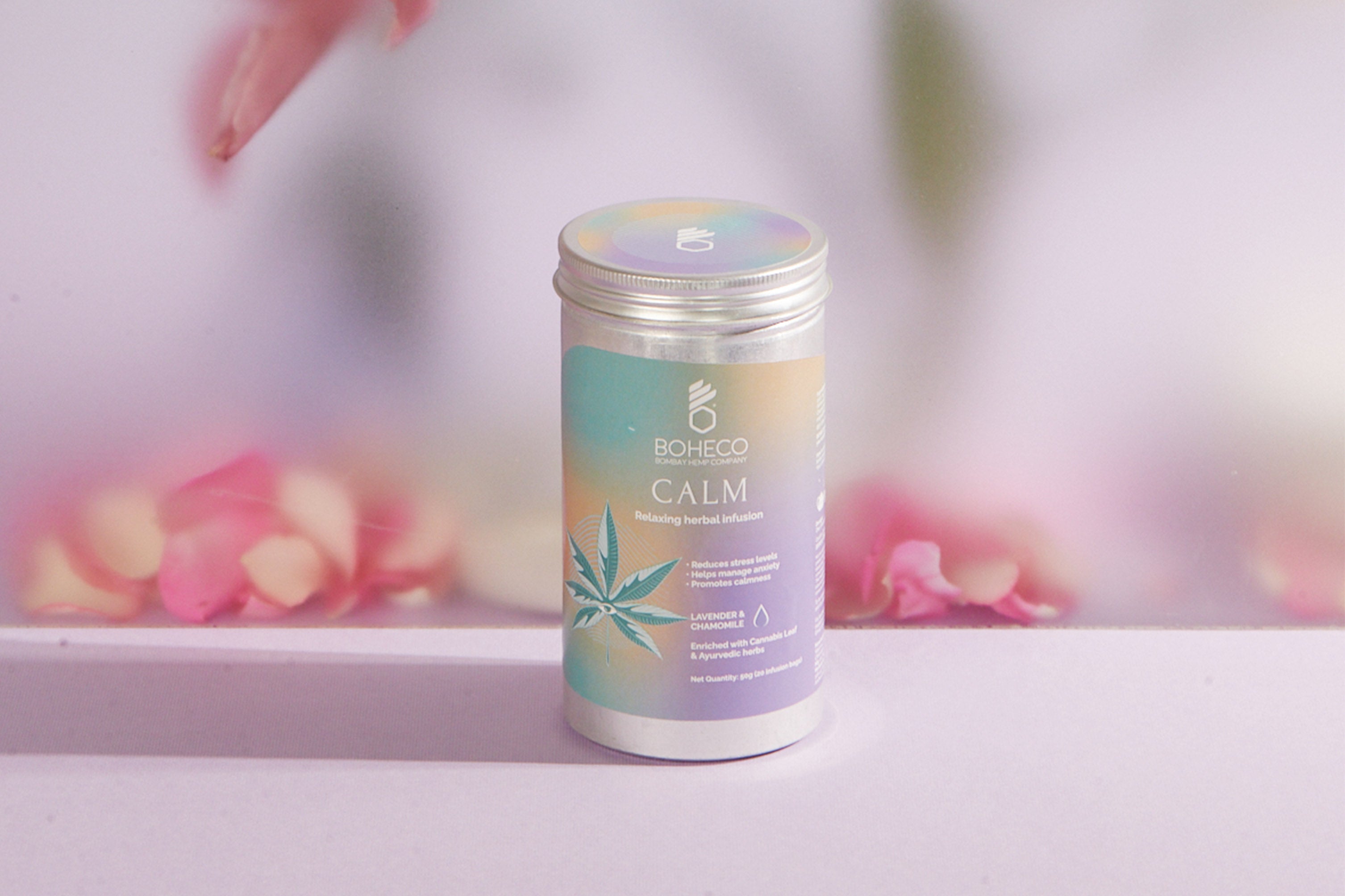 Our Cannabis leaf-based Health and Wellness Range is backed by science and formulated by medical professionals. Our proprietary ayurvedic offerings are rich in a variety of cannabinoids and other herbs which provide a targeted solution for your unique health and wellness needs. This range consists of various topical and prescription-based remedies for symptomatic relief through natural treatment.
CALM - Relaxing Herbal Infusion - 20 Bags
FREQUENTLY ASKED QUESTIONS